Introducing #RDTickTalk, a new content series where we get up close and personal to know our run crews and runners better! To kickstart this series, we've gotten an opportunity to interview Magdalene, our run crew who has been running with us for the past 4 years and took part in pacing events such as SCSM and Great Eastern Women's Run!
Read on to find out more about Magdalene! #RDTickTalk #RunningDepartment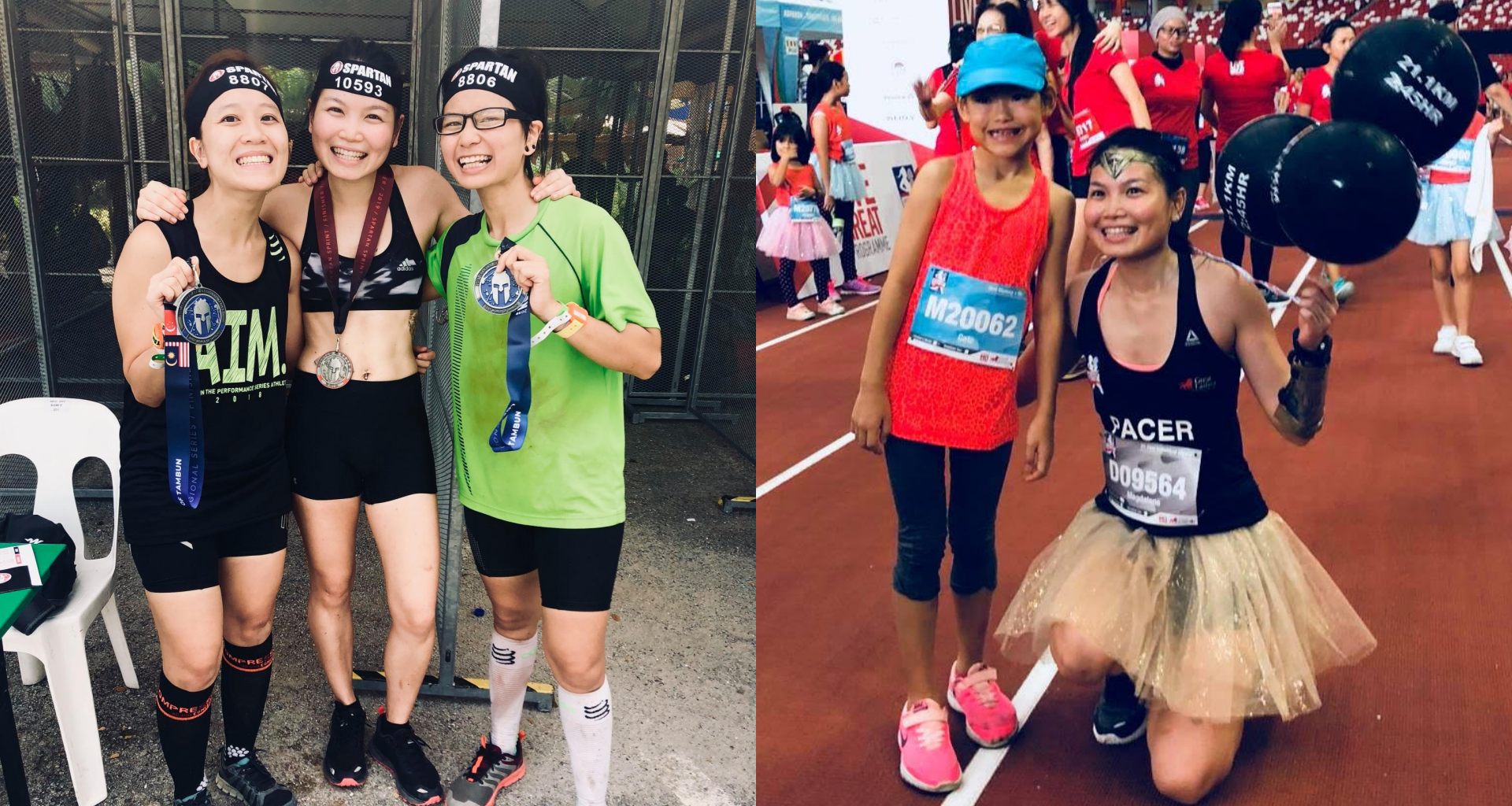 ALL ABOUT YOU AND RUNNING
Let's get started. What sparked your interest in running?
I first started running because I needed that cardiovascular fitness to last (read: smile) through my dance routines/ performances. I was largely dancing through my teens up to the second year of university.

Wow. So we hope to see you dance at our next birthday party! 😅
What's your weekly running routine like?
I usually manage three runs in a week (on a very very good week, four) – I try to squeeze in morning runs or run commutes (i.e, runs from home to the office) if the prior work day didn't end too late, and slightly longer ones on the weekends. I've learnt that my body really needs rest to deliver though (especially at work – there's just so much that coffee can do!), so evening runs are usually easier to squeeze in. Macritchie (i.e a trail run) gets swapped in every now and then to change things up.

How long have you been running with RD?
This should be my 4th year!

Share with us a favorite race / running memory!
Getting my first sub-2 hour timing for a half marathon – it had always seemed impossible before that.

So what is your current favorite pair of running shoes?
Can I pick two please? Nike Tempo Next% and the ASICS Magic Speed (depends on terrain, really)

Any pre-race or post run ritual?
Pre: PBJ sandwiches FTW! (I mean, peanutbutterjelly)
Post: Yunomori (the onsen at Kallang) if I've had a really hard run/ race

While we're hoping to see events coming back soon, are there any races on your bucket list?
Always wanted to do the world majors, but never regained the confidence to attempt a Full Marathon after I got injured during the Nagoya marathon. I'll continue working on it I guess (:
Editor: We're sure you can do it! 👍🏼
KNOWING YOU BETTER

Is there any quote that inspires you?
Not exactly a quote, but the first half of "dive for dreams" – E.E Cummings
dive for dreams
or a slogan may topple you
(trees are their roots and wind is wind)
trust your heart if the seas catch fire
(and live by love though the stars walk backward)

What is your comfort food?
Kaya waffles
Editor: Ok. That's one of our favorites too but can we have it with red bean or peanut butter please? 😍😍😍

Any favorite songs that you listen to?
I actually don't really listen to music!

Do you have any favorite drink?
Yuanyang-c-kosong-peng (not many places get the ratio right though!)

Do you have any other hobbies besides running?
Diving and yoga! I love being on my bike (whenever time permits) and doing mindless laps in the pool too.
Editor: I guess running hamster loops is also mindless laps at ECP eh?

Tell us one fun fact about you.
I'm an old soul (trapped in a not so young body)! I love antique bone china (have had a bit of luck at flea markets while traveling), old buildings, old films (Watership Down is an absolute favourite) … you get it!

Complete this sentence: If I am not running, I will ….
be catching up on sleep.
---
YOU AND RUNNING DEPARTMENT

What do you like most about running with Running Department?
The people! I started running with RD as a pacer in the same year that I started working – it has gone a long way in keeping me in my running shoes even on difficult weeks, encouraging me to just keep going, and showing me that so much more joy can be found beyond trying to break that PB.

Any special moments about Running Department to share with us?
On my very first pacer assignment (the Great Eastern Women's Run), the pacer groups dressed up for some fun, and my group chose to dress up as Wonder Woman. It rained and it was cold partly because the skirt soaked up the rain too. When we were done with the half marathon, the kids were being flagged off for their fun run and a mother asked if her young daughter could take a picture with me (ie the bogus Wonder Woman hahaha). I forgot all about it after, but one of the crew had taken a picture of it and she sent it to me a couple of days later – it was a particularly difficult day at work when I received that picture, but I smiled so hard that everything else melted away. #happymascotmoment
Editor: We sure remember Wonder Woman! Kudos to our GEWR pacers for always making the races more fun with our dress up on event day. Does anyone happen to remember the runaway brides too? 👰🏻

What is that one tip that you will give to runners who want to run with Running Department?
Don't shy just come say "Hello this is the first time I'm joining" and chances are that more than one other person might be overly enthusiastic in making you feel comfy (;
Editor: THAT'S RIGHT! We're a community people and we welcome everyone to join us. Just don't be shy ok?

Why do you want to be a volunteer crew / pacer?
I thought the pacers were really cool! Haha. I'd also wanted to run for something else other than just trying to break that PB. Never regretted(: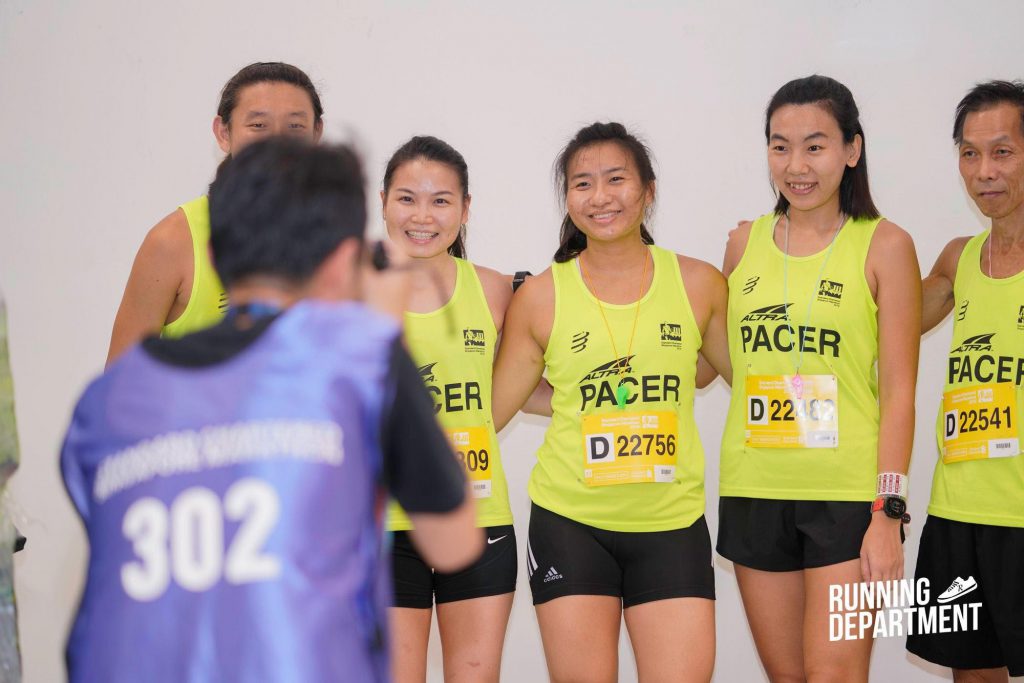 Lastly, any hopes or wishes that you would like to share with us for 2022?
I wanted to say "stay injury free" but I've already broken a toe that's taking me out for close to 2 months. So perhaps… to be injury free thereafter? (: Oh and maybe, to find that perfect shoe rotation (if there is one!)
Editor: Oh dear. Speedy recovery! You will be back running like an energizer bunny in no time!
---
We would like to thank Magdalene for setting aside time from her busy work schedule to answer our questions. We hope you enjoyed this first entry of #RDTickTalk! If you know of someone who loves RD sooo much that you think he or she should be interviewed, drop us an email at enquiry@runningdept.com with your recommendations!