Meet another husband and wife duo – Wee Boon and Jaslyn in this week's #RDTickTalk.
While Jaslyn started running volunteered actively with RD as a pacer in 2018, Wee Boon joined in the fun shortly in 2019 and is one of the regular running crew for our weekly community-run sessions. We spoke to the duo and got to know the both of them better!
Read on to find out more about them! Oh yes, it's also Wee Boon's birthday weekend so Happy Birthday from all of us at Running Department!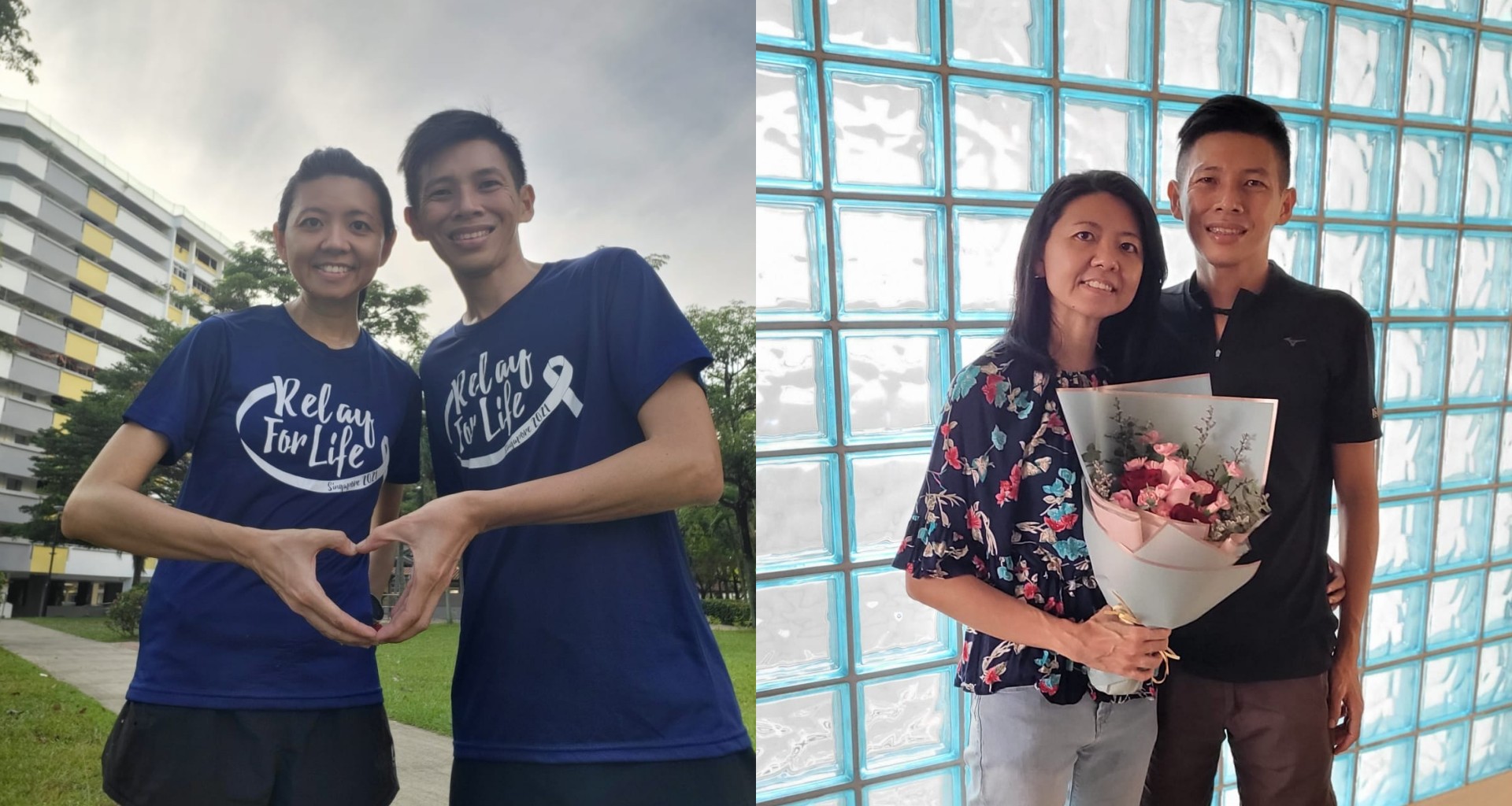 ALL ABOUT YOU AND RUNNING


What sparked your interest in running?
Wee Boon: I wanted to tick off a marathon in my bucket list and got hooked.
Jaslyn: During my university hostel stay, some of my hallmates jioed me to go for night runs and that's how it all started.
Editor: Did Wee Boon jio you back then in the hall to run too? 😜

What's your weekly running routine like?
Wee Boon: Three times on weekday + Sat and Sun
Jaslyn: At least once on weekdays and once on weekends.

How long have you been running with RD?
Wee Boon: Since joining as a pacer for Straits Times Run 2019.
Jaslyn: Since joining as a pacer for Great Eastern Women's Run 2018 and that's like 4 years now.
Editor: Wow. We're glad that the both of you are running together and supporting the community! 😍 Psst, we managed to dig out their first pacing gig profile photos. Still looking good eh!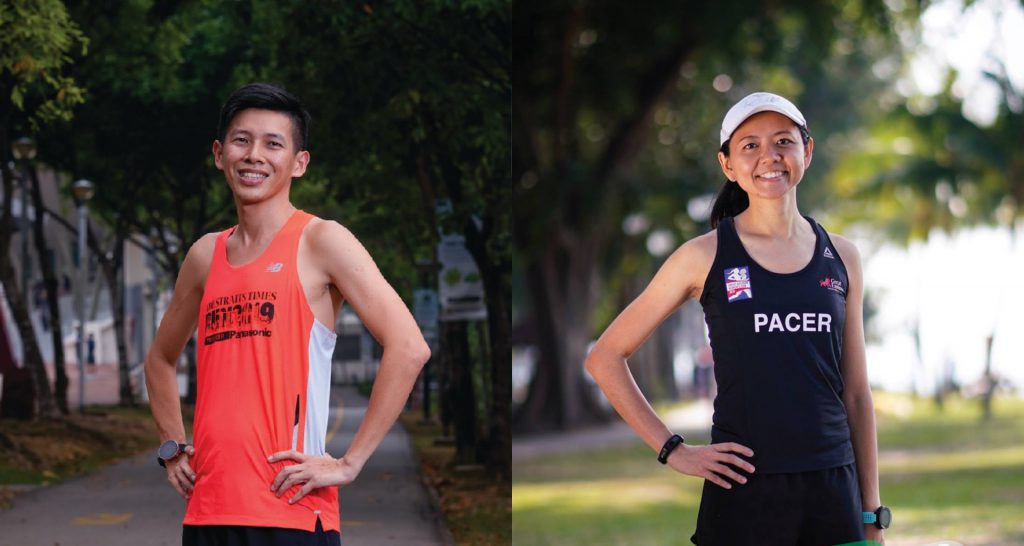 Share with us a favorite race / running memory!
Wee Boon: Osaka Marathon was my favorite race. I have been running for five consecutive years since 2015 and have achieved PBs in this race. Running in Japan has always been a wonderful experience.
Editor: Wow. Now we know who to look for to plan the next overseas race in Japan! 🇯🇵
Jaslyn: My favorite race so far will be the Nagoya Women's marathon. It was my first time doing a runcation. The cool weather made it a pleasant race and my family came to support as well.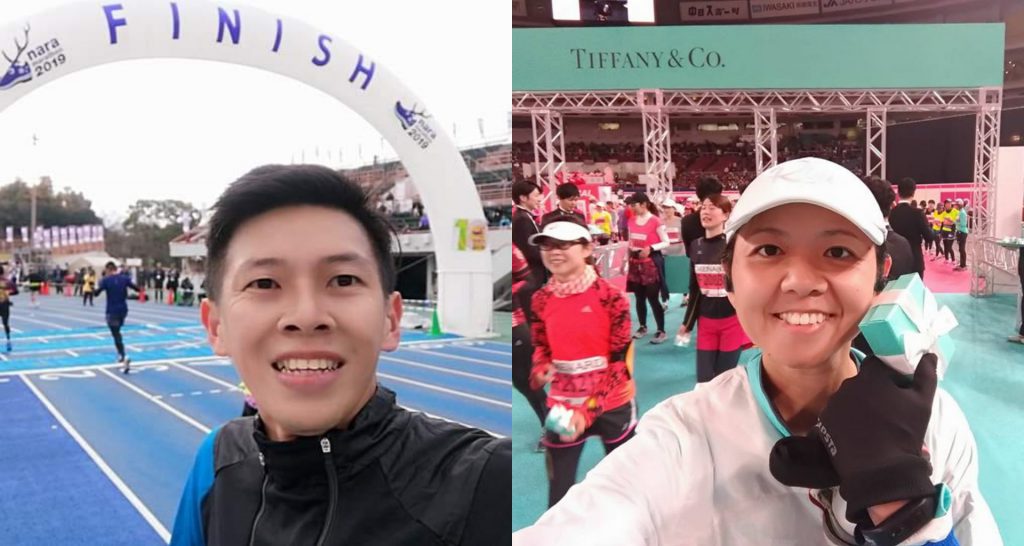 What is your current favorite pair of running shoes?
Wee Boon: Nike Pegasus Turbo 2
Jaslyn: Vibram Five fingers

Are there any races on your bucket list?
Wee Boon: Tokyo Marathon
Jaslyn: No particular race, but a runcation would be good.
Editor: Well well… just join Wee Boon to ballot for the Tokyo Marathon and you may just get a runcation + race as well! 😂 Correct hor Wee Boon?
---
KNOWING YOU BETTER

Is there any quote that inspires you?
Wee Boon:
Run Slow to Run Fast

This forms the principle for my current run training.

Jaslyn:
感恩每一天 (Grateful for everyday)

Gratitude puts me into a positive thinking and be thankful for the small things that we often took for granted.

Ok, this one is for Wee Boon. What's your favorite dish prepared by Jaslyn?
Wee Boon: No favorite dish but snacks. Her almond cookies are quite good.
Editor: Can we have some to share with the rest of the team please?

Were the both of you running together before joining Running Department?
We used to run together before the kids came along.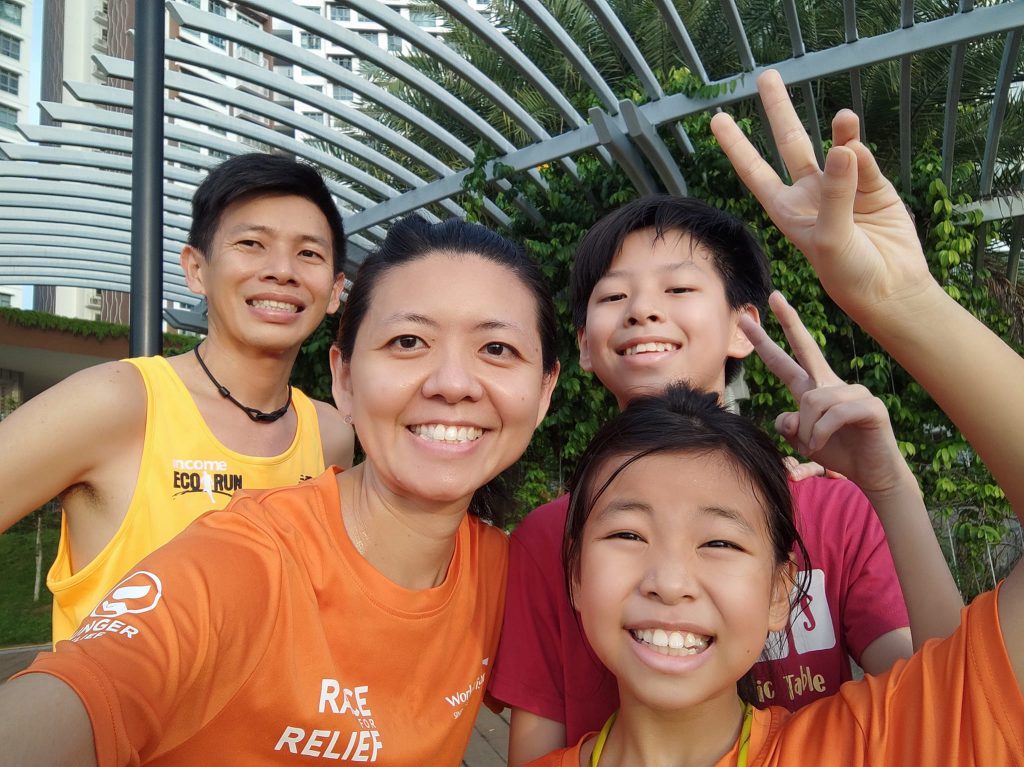 Do you have any other hobbies besides running?
Wee Boon: I was learning and doing Nagomi Art two years back, now back to cycling.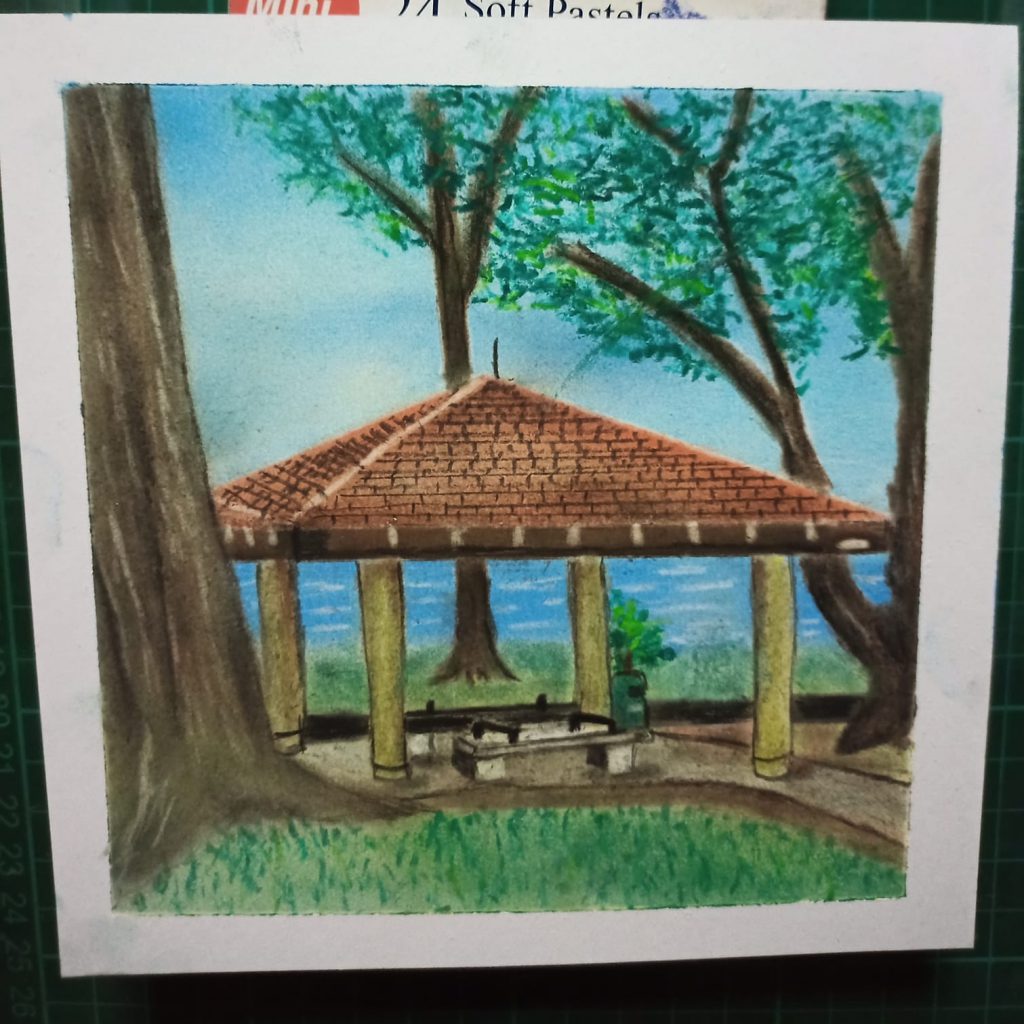 Jaslyn: Listening to music, watching overseas dramas and variety shows.

Tell us one fun fact about you.
We met each other while staying in the same NTU Hall under the same faculty. After we got together, we then found out that our mums were actually secondary school classmates for a year.
Editor: Oh wow, that's really very special! ❤️

Complete this sentence: If I am not running, I will ….
Wee Boon: If I am not running, I will go cycling.
Jaslyn: I will feel so lazy.
---
YOU AND RUNNING DEPARTMENT

What do you like most about running with Running Department?
Wee Boon: It's fun to catch up with fellow runners regularly and to chat over meals.
Jaslyn: RD runners are friendly, encouraging and I am grateful for the friendship fostered. Running in a group somehow makes the distance seem much do-able.

Wee Boon, you've just joined Running Department as a Running Crew. How is it coming along for you?
Wee Boon: So far so good. Managing the run group alone and keeping them intact is not easy.

What is that one tip that you will give to runners who want to run with Running Department?
Wee Boon: Choose a suitable pace group that you can enjoy running.

Jaslyn: Create a "Train With Us" account under Running Department's website and register in the community run sessions you are interested to run in. Simply turn up for the run sessions and our friendly crew will be there to assist.
Editor: We've gotten the right spokesperson here! Btw, you no longer have to sign up for an account since COVID19 restrictions are now eased. Just show up and run!

Why do you want to be a volunteer crew / pacer?
Wee Boon: Each run and pacing is an enriching and unique experience. There are so many things that we can learn and grow as a runner. Not forgetting there are also some perks for being a volunteer crew/pacer (e.g Guaranteed run slot on Wed run!)
Jaslyn: I wanted to make the run experience a fun one and provide encouragement to public runners to meet their personal goals/timing. Being a volunteer crew, it also gave me the opportunity to contribute my part to the running community be it serving drinks during training runs, taking timings during pacer trials, support stations during races…. *so missed*

Lastly, any hopes or wishes that you would like to share with us for 2022?
We both hope that physical races and pacing programs will resume soon. Meanwhile, everyone please stay healthy and happy. Huat ah!
Editor: Yes! Physical races will be back… and so are pacing! Please sign up to pace with us hor!
---
Good Job! You made it to the end of this interview. We hope you are enjoying #RDTickTalk as we hope to introduce our crew members and runners so that you get to know them better! As always, if you know of someone who you think should be featured, drop us an email at enquiry@runningdept.com with your recommendations!
Don't forget to subscribe to our telegram channel to get the latest dips on our run schedules, events and recruitment!
Lastly, want to be a part of our pacing family? Register your interest to receive updates from us. Click here to register now.