Continuing the A- Z Feature Friday series on Running Department's 6th Birthday.
And today, we have C for Cindy !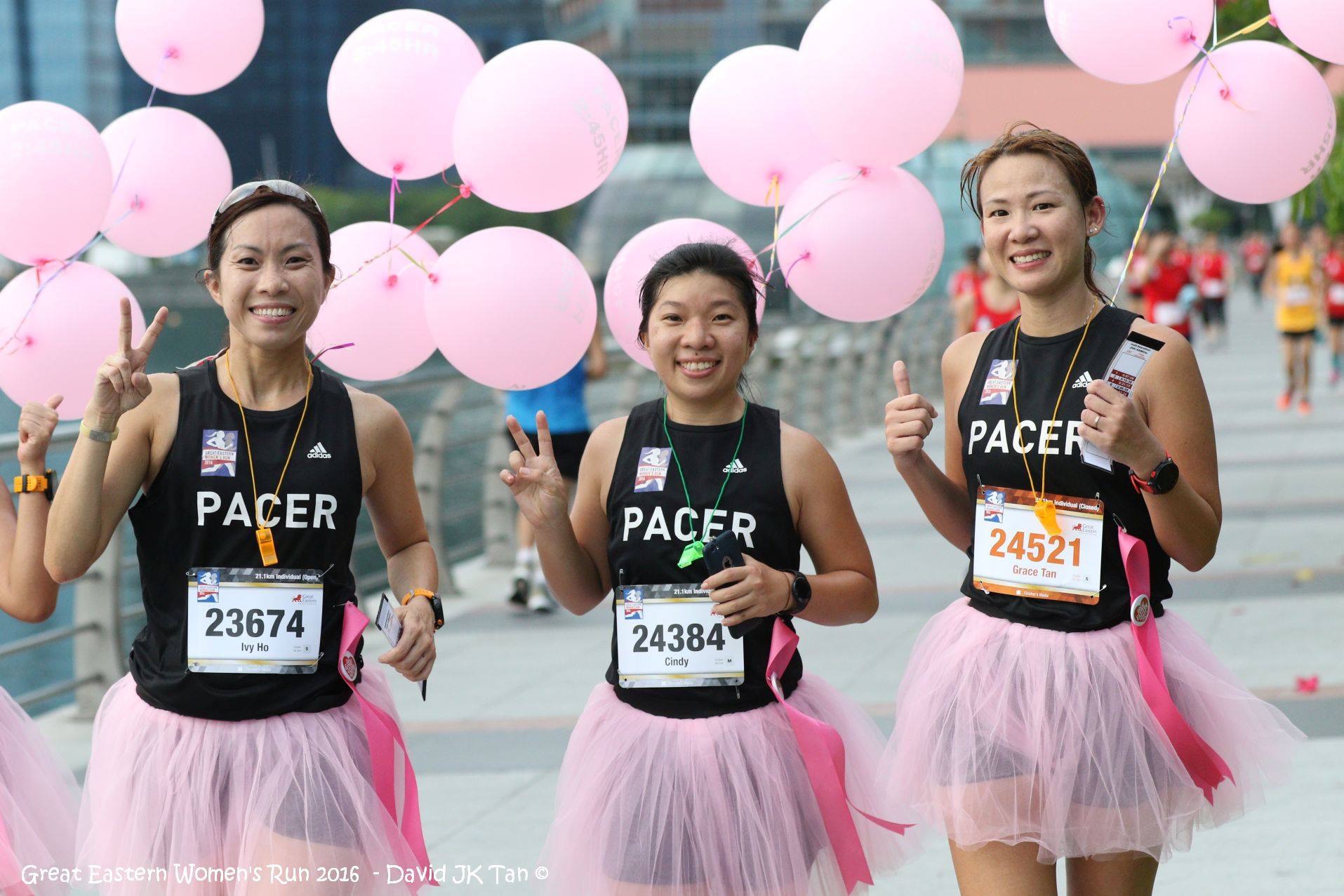 <Photo credit: Mythos Photography >
She can be best described as a quantum, a small packet of energy. Not only is she is a speedy gal on the road, she races in the sea too!  Meet Cindy an avid dragon boater 🚣‍♀️. Find out more about this multi-talented sweet lady who loves making sweet treats.
RD: What's your profession?
Cindy: I'm a Personal Assistant
RD: How did you get to know about RD?
Cindy: I got to know about RD when I signed up as pacer for Income Eco Run in 2016.
RD: What sparked your interest in dragon boat racing ?
Cindy: I wanted to pick up a new sport back in 2015. So whilst I was volunteering during DBS Marina Regatta, I saw how the dragon boaters were having so much fun as a team. That element of fun was my catalyst to sign up too!
I have now been rowing for 4 years.
RD: How has running helped you with dragon boat racing?
Cindy: Running helps me to balance off the strength training that is required for dragon boating. It also helps me keep my stamina in check. I feel these two sports are complementary.
RD: How do you balance running & dragon boat racing training, if they clash?
Cindy: I will try to take a step back from scheduled running training, if it was to clash with my dragon boat training especially when I have water training in Kallang. Dragon boat is a team sport and we need everyone to come together for a more effective training.
Hence, I will manage my time such that I either run before dragon boat training or I will run on days that I do not have dragon boat training.
You can run on your own but you can't do dragon boat training on your own.
RD: The last dragon boat event you have attended (it will be good if you can share the results! )
Cindy: I participated in the DBS Marina Regatta this year on 1-2 June 2019.  My team successful defended the championship title for 200m corporate women's category.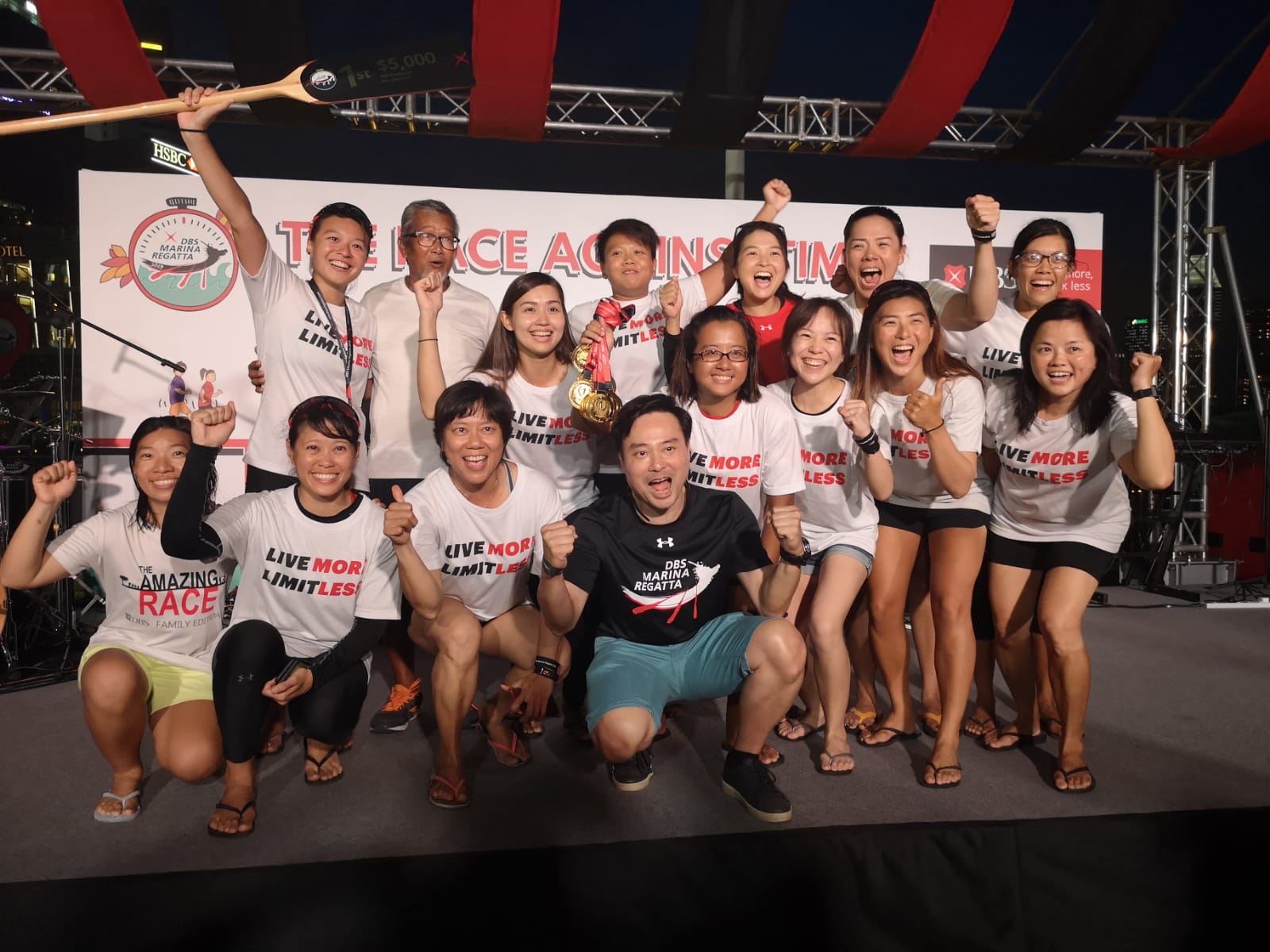 Cindy with her dragon boat teammates at the recent DBS Marina Regatta.<photo credit: Cindy>
RD: Please share something about you that is not related to running/ rowing!
Cindy: I love baking bread, cakes and making desserts. 🍰🥖🍪🍩

Dear Readers and Runners, we hope that you had a rowing good time with this edition of Feature Friday!
Thank you for all your support and contributions to the Running Department over the years. Our 6th Birthday would not have been possible without you all. 
We will be back again with another A-Z Feature Friday Series soon. This time, it will be D for … … … Take a guess and tell us in the comments who do you think it will be? 
Happy Birthday, RD!