Howdy fellow runners, as RD is celebrating it's 6th birthday, we are starting an A to Z series for our Feature Friday articles to commensurate this joyous occasion!
To set the ball rolling on the A to Z, we have one of the A-grade dedicated photog of RD. All thanks to him,  we have our  professional and flattering  pacer profile pictures and lovely mementos of our running adventures with RD.
A is for Andrew!
Meet Andrew, the cheery, speedy one that zooms up and down the ECP during our training runs to capture our perfect shots.
Read on to find out more about the guy behind that the DSLR and 6 of his favorite masterpieces he has taken of RD since 2013! Look closer, you may see your face too!
Some Nugget facts on Andrew!
1. You're always cafe hopping. Can you tell us what actually is your profession?
I sell commercial insurance! I'm usually at a cafe if I have just met a client or I am running an errand, if not I'm mostly in the office where coffee is free =)

📷: Andrew's FB
2. Why do you not smile when you're in photos?
So that when I do smile in some photos, I value add to that image because it's officially rare.

📷: Andrew's FB
HAHAHA actually no, I don't know either. 🤷‍♂️
3. What would you be without your cats?
I would be saving quite a bit of money on cat food and cat litter. =PMeet Ollie! One of Andrew's meows 🐈🐈! 📷: Andrew's FB
4. If you are not running, you'll probably be ________________.
Dancing! (Lindy Hop)
Here are 6 of Andrew's favorite RD shots in the course of the last 6 years!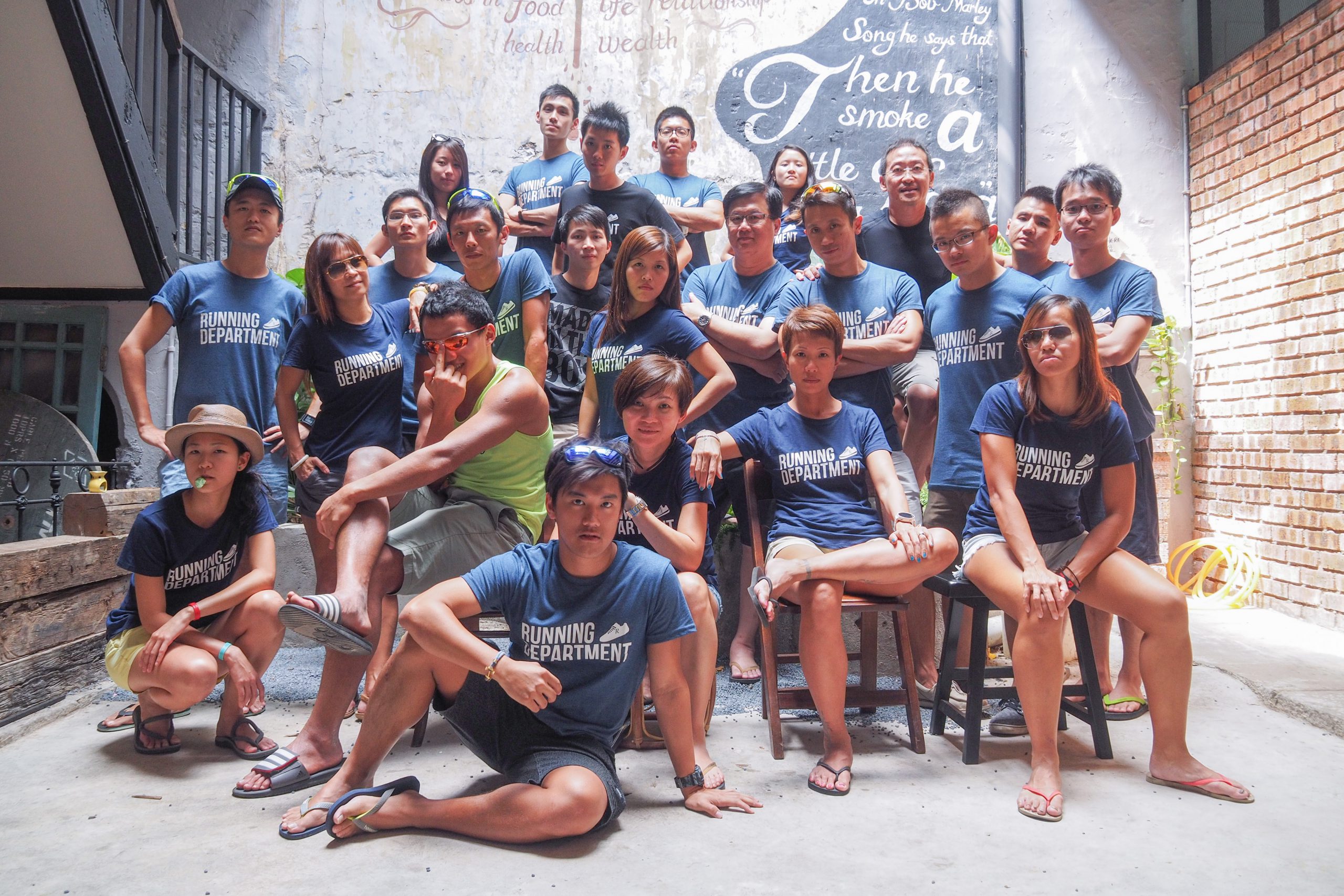 📷: Andrew
Andrew: My first overseas trip with RD. We were at a cafe in Melaka when Terence suggested we do a "cool" photo at the back of the cafe. Needless to say, I think we looked pretty awesome la hor?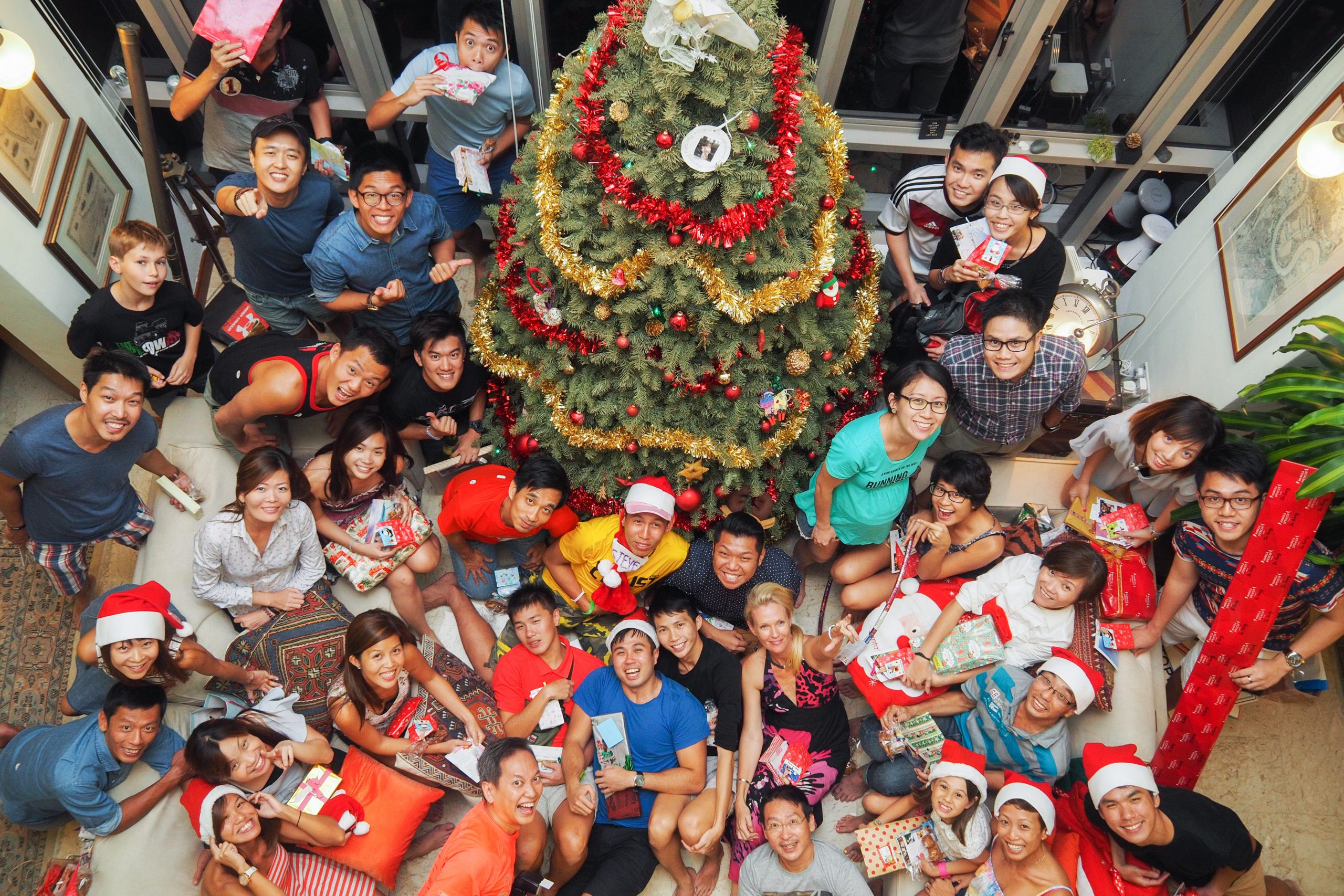 📷: Andrew
Andrew: One of my first celebrations with RD. This was when Ab Facey graciously hosted us at her beautiful home.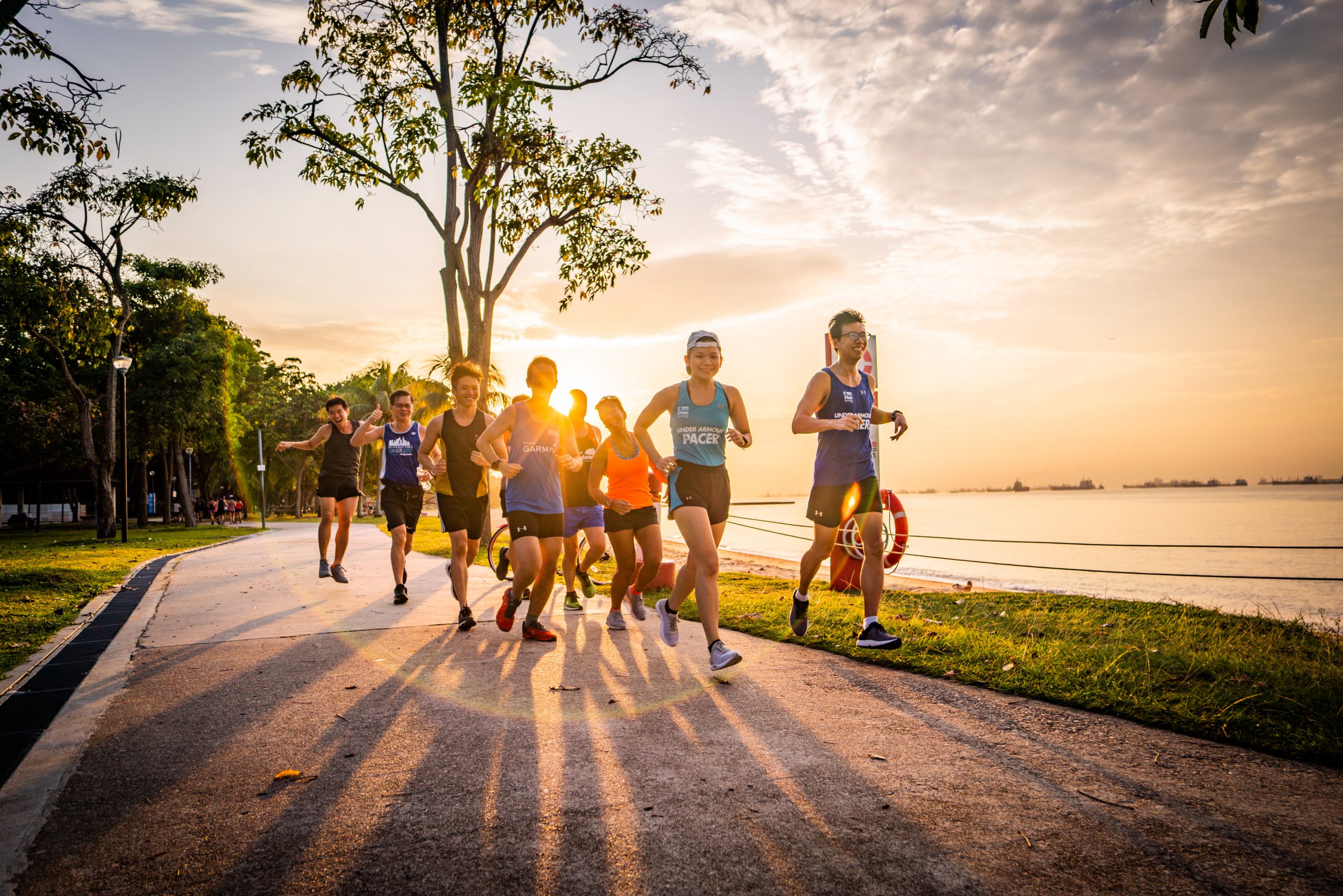 📷: Andrew
Andrew: Was lucky to capture the sun in the background as pacers passed me during a SCSM 2018 training session.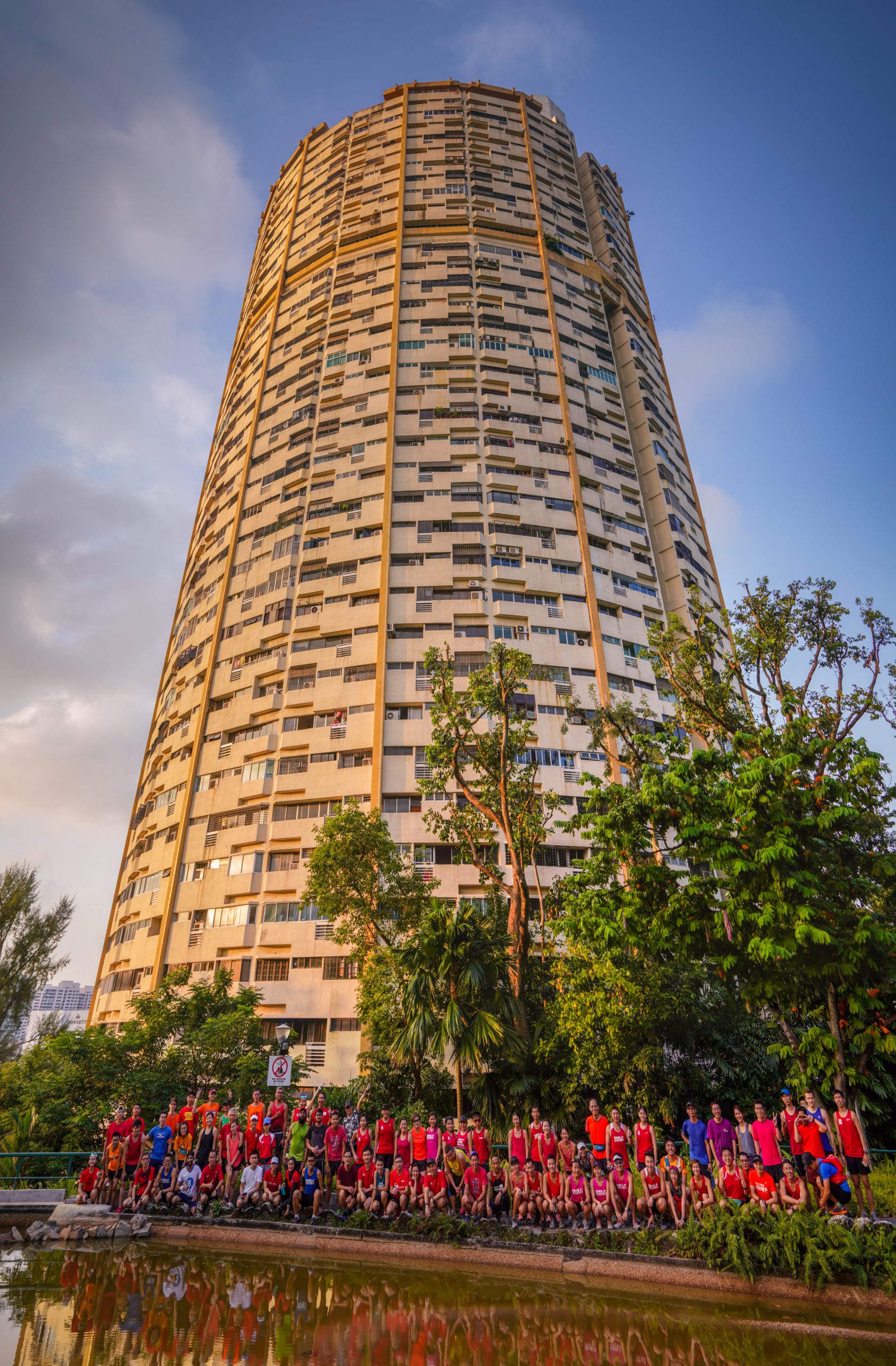 📷: Andrew
Andrew: Roy pointed out to me the opportunty to photograph the Pearl Bank Apartments during a run, I took his advice.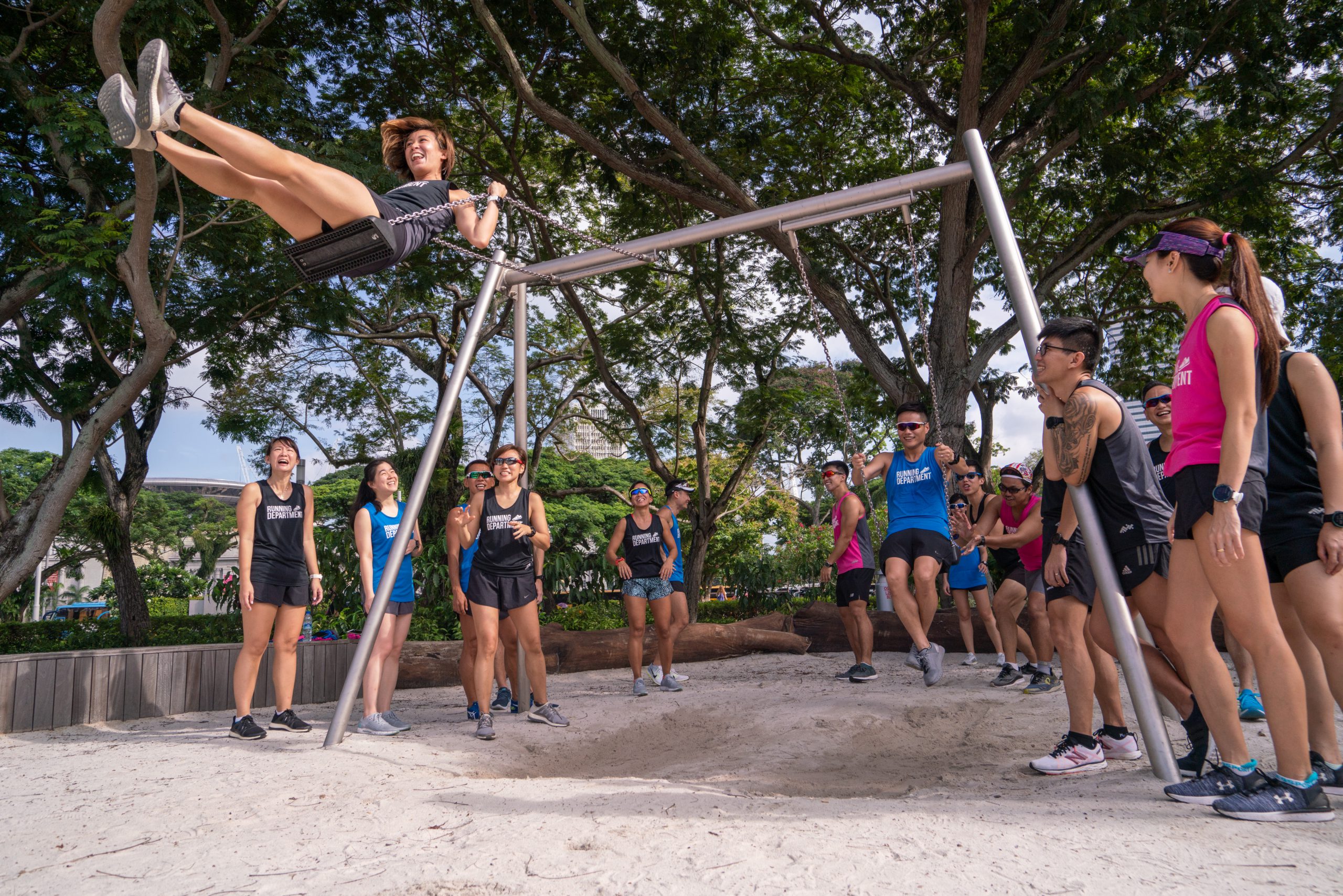 📷: Andrew
Andrew: That one photo that shows even though we run hard, we know how to play hard as well.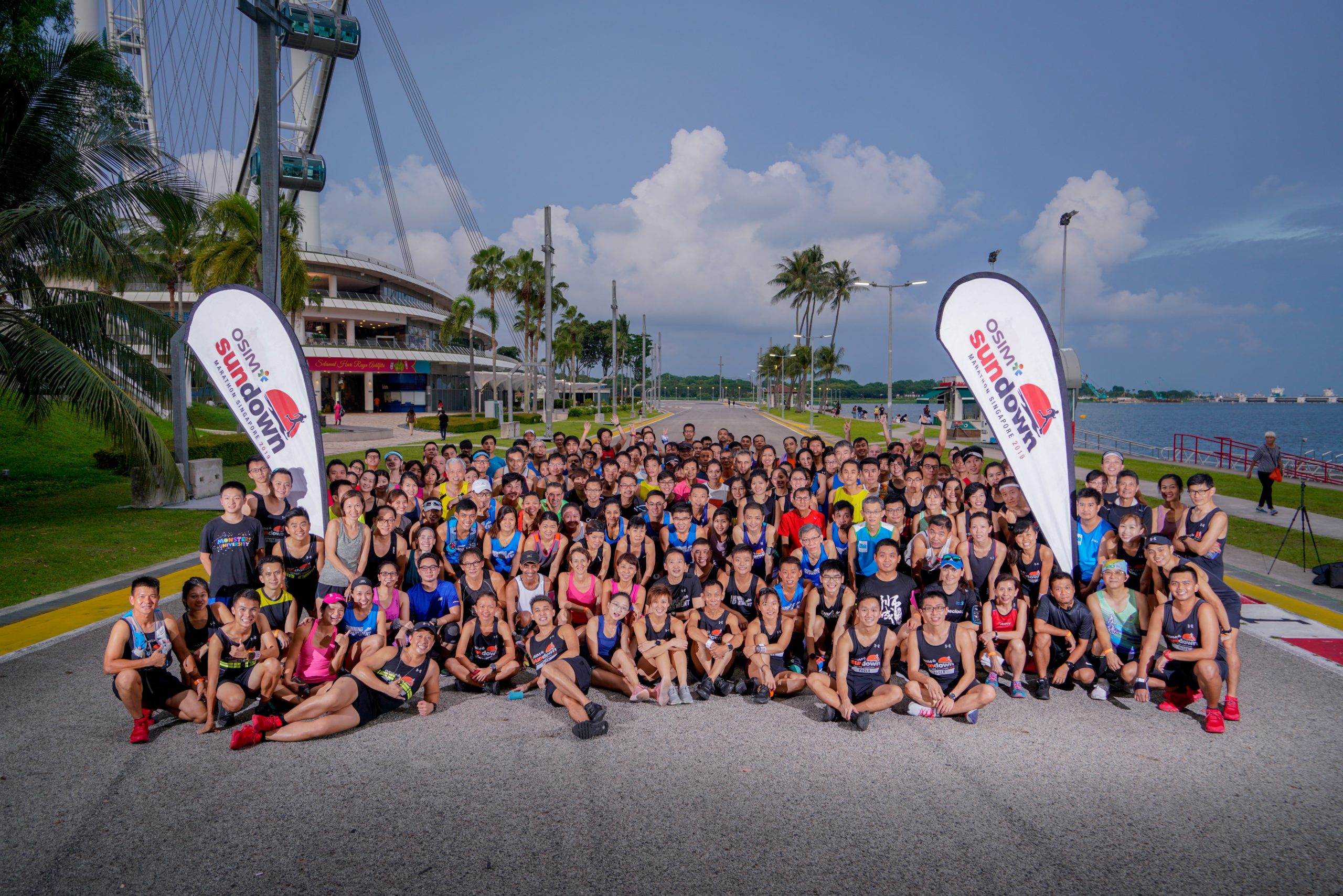 📷: Andrew
Andrew: I was taking a chance on hoping the lights would be bright enough to capture the group. Needless to say, my gamble paid off and I'm thoroughly satisfied.
Happy happiest 6th birthday, RD! Thank you for making training runs fun!
Special  thanks to the photogs too!  We won't have pictorial memories of our running journeys without the behind the scenes heroes aka photographers who scarified their sleep/ training hours to commute to training location not to run but to take pictures!
Come on now, join the birthday fun and send us some birthday wishes by clicking on this link !