Meet Gina, a community runner turned run leader with Running Department. She has joined us for more than a year now and we're so glad to know that she's enjoying the experience with us! Read on to know more about Gina in this week's #RDTickTalk.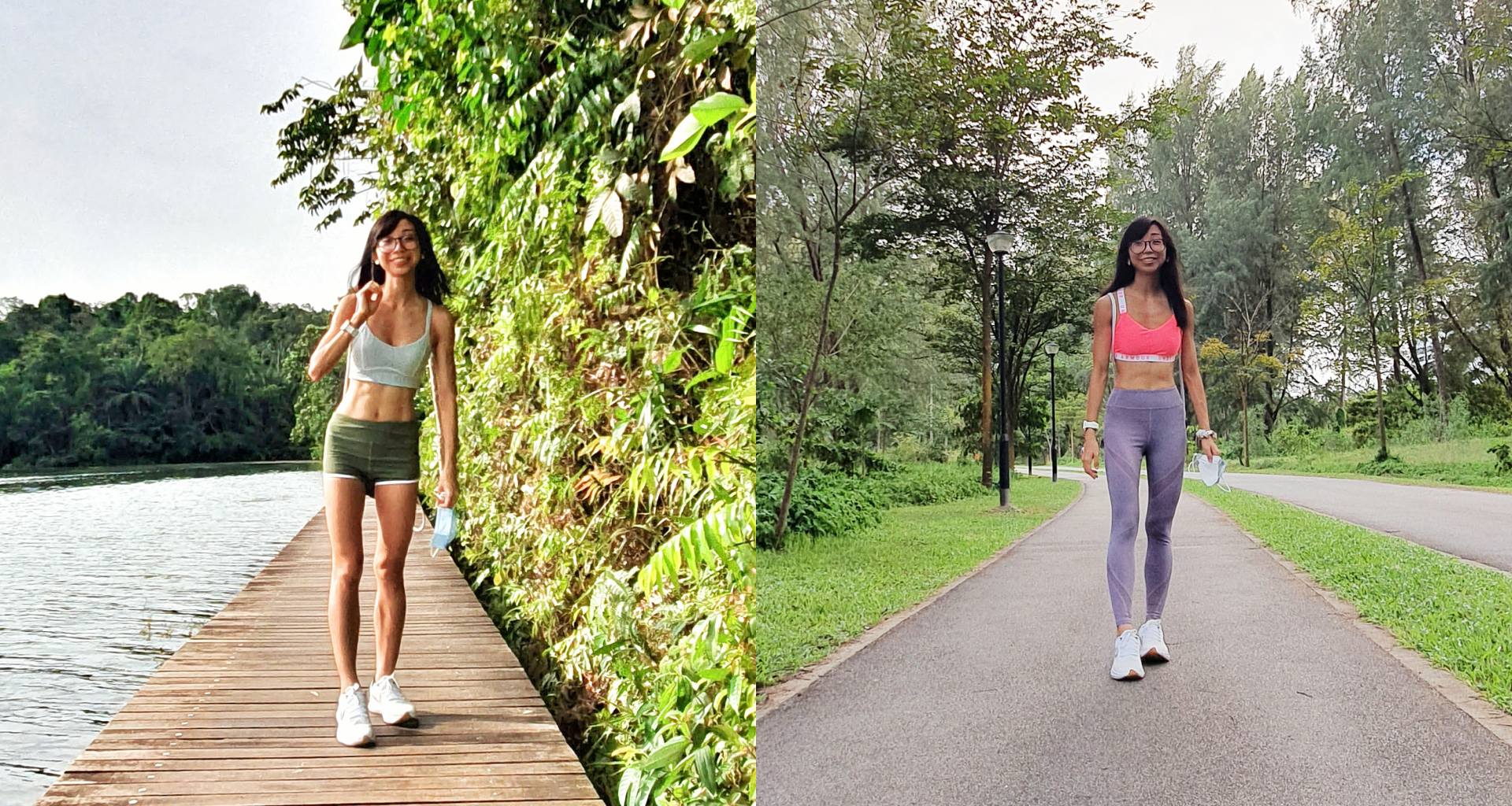 ALL ABOUT YOUR AND RUNNING
What sparked your interest in running?
I worked late every day in my previous job and was having irregular meals with no exercise. I was determined to switch to a healthier lifestyle after changing jobs so I started running and never stopped since 🙂

What's your weekly running routine like?
I try to run about 3 to 4 times a week and it can range from short to long runs depending on my condition and if anyone jio, so I don't really have a fixed routine.

How long have you been running with RD?
I have been running with RD since April 2021.
Editor: Congratulations on your 1 year runniversary!

Share with us a favorite race / running memory!
One of my favourite running memories would probably be my first run with Running Department in 2021 because I remembered that my running leader, Mr Terence Beh, was carrying a speaker while running so we had music accompanying us all the way. It was my first time running with music 😛 It was also my first 10km since 2017 but somehow it felt really short and comfortable with the great conversations and music. Maurice also talked to me and checked if I was feeling okay all the way. I felt like RD was very welcoming for a newbie like me and I wanted to join RD again the next week.

What is your current favorite pair of running shoes?
My current favorite pair of running shoes would be Nike's Epic React Flyknit series! It is quite an old model but I have been hunting for it on Carousell to replace my older ones so that I can keep re-wearing the same model in different colors. I can't bear to part with it yet.

Any pre-race or post run ritual?
My post-run ritual would be to have a good sinful meal after the run to reward myself and to pile back the calories lost! Is that considered a ritual? :O
Editor: Errr… think so. There's a saying run to eat, eat to run. 😜

Are there any races on your bucket list?
I would probably hope to do a half or full marathon one day overseas as I haven't joined any marathons in other countries yet 🙁
---
KNOWING YOU BETTER
Is there any quote that inspires you?
"It is not how much we have, but how much we enjoy, that makes happiness."

What is your comfort food?
My comfort food is a bowl of Ma La soup with my favorite ingredients.
Editor: We asked Gina for her bowl of mala soup and this is how it looks like. Spicy! 😋

We all know you're quite a fitness enthusiast. What else do you do besides running?
I like to do HIIT sessions and I love singing too.

Tell us one fun fact about you.
I have been tan all my life since secondary school after I joined Girl Guides as my CCA and I don't remember when I was ever fair. It is an advantage for me as I don't ever get sunburnt 🙂

Complete this sentence: If I am not running, I will …
be indulging in good food or itching to run 😛
---
YOU AND RUNNING DEPARTMENT

What do you like most about running with Running Department?
I like meeting new people every session and catching up with the usual attendees as well!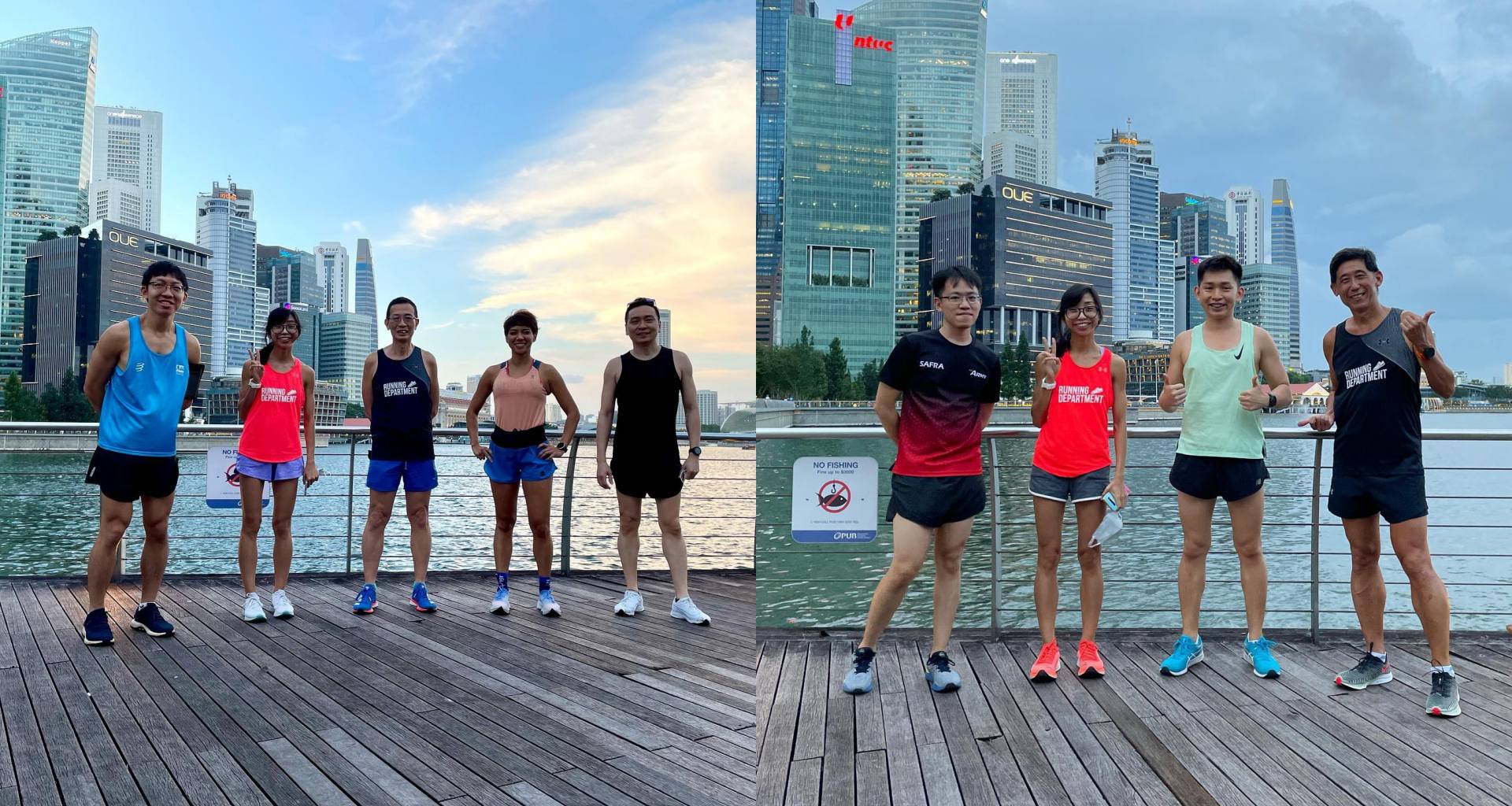 You've just joined Running Department as a Running Crew. How is it coming along for you?
It has been a fulfilling journey for me, being able to lead runs and inspire others to run more. It may be challenging sometimes to manage people at different paces and to engage everyone, but I will learn more from the seasoned RLs through observation or their personal guidance.

What is that one tip that you will give to runners who want to run with Running Department?
I would advise them to come with an open mind and join a comfortable pace group for a start so that they can gauge their desired pace group for the next few runs!

Why do you want to be a volunteer crew / pacer?
I love talking to new people and getting to know each individual on a more personal level as it is always inspiring to hear about different experiences. I also want to contribute and help RD out as a running leader so that other running leaders can get to take a backseat sometimes and maybe join the runs as a public runner.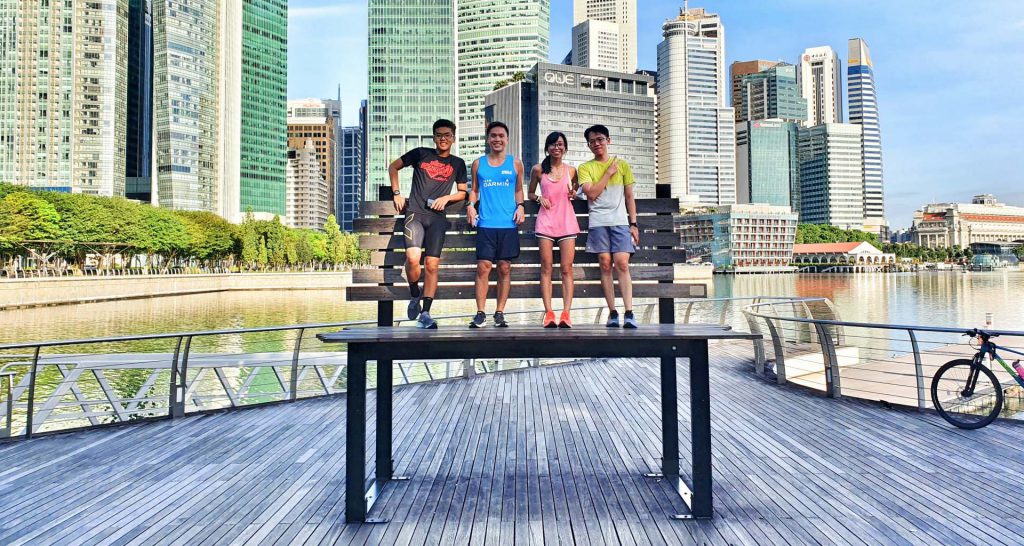 Lastly, any hopes or wishes that you would like to share with us for 2022?
I hope that the RD community continues to grow in terms of size and closeness. I also hope to inspire or convince more of my friends or colleagues to join RD so that we can enjoy the runs together!
---
We hope everyone got to know Gina better! Join us in our next run session and get to meet like-minded individuals in the community! If you are interested to become a pacer or run leader, register here to receive updates from us!