#RDTickTalk is back with another exclusive interview with husband and wife duo – Evan and Wee Lin!
They are familiar faces not just within the RD community but also with SAFRA Running Club where Evan is currently the Chairman for SAFRA Running Club Jurong! Let's find out more about them and their love for running!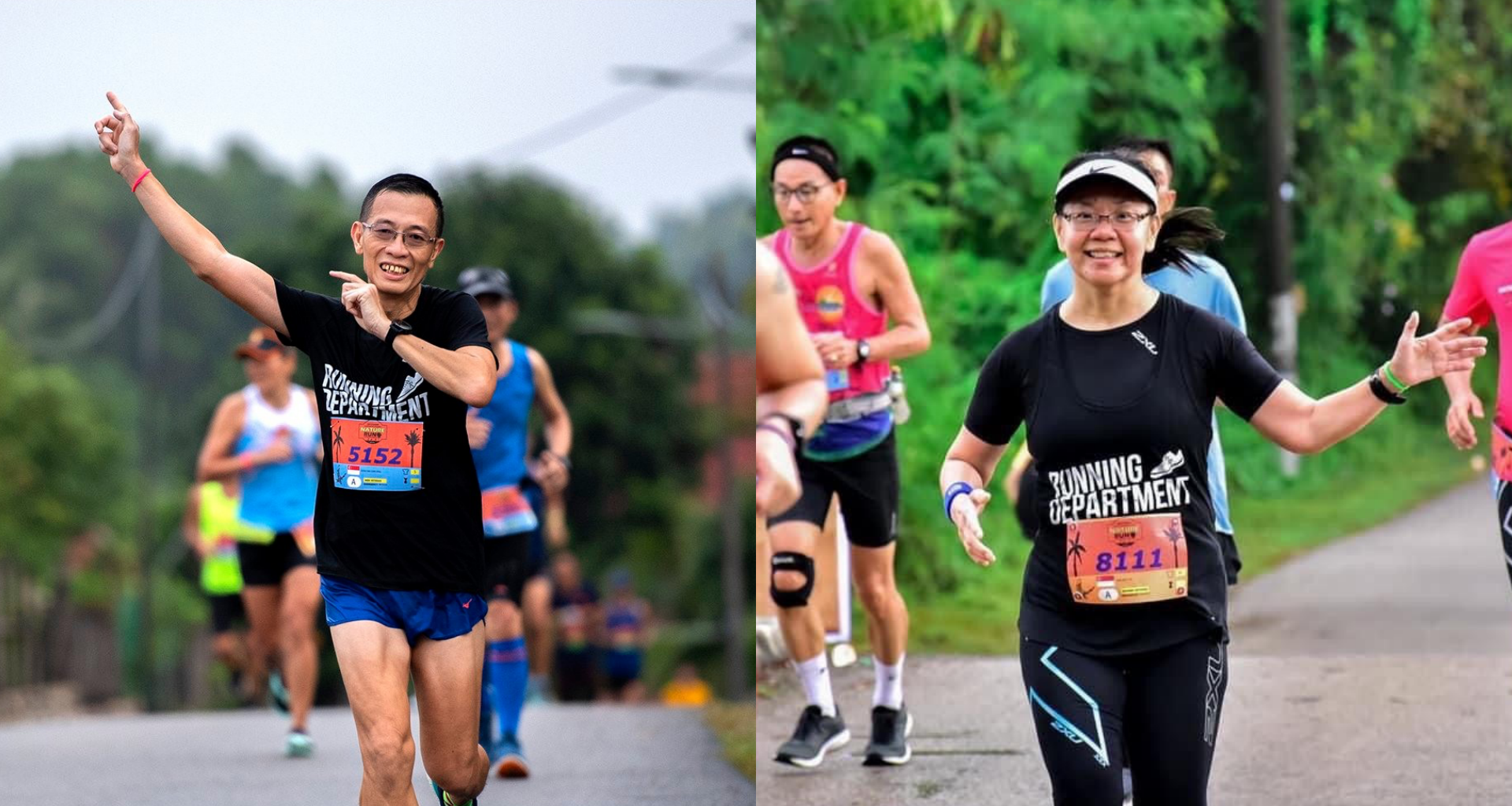 ALL ABOUT YOU AND RUNNING

Let's get started. What sparked your interest in running?
Evan: "Doc, you are fat too!" Those were the words that started my running journey back in 2014. When I first started running, I could not even complete one round of the stadium track. I would be huffing and puffing but I realised that with every other step that I take, I could run farther. Since then I have enjoyed the many benefits of running and never looked back.
Wee Lin: I was never into running during my earlier days in school. I followed Evan to his first race bib collection and really liked the atmosphere. When I passed by the Pasir Ris race booth, I decided to sign up for a 14 km race. That was the start of my running journey which gradually progressed to a full marathon.
Editor: Ahem Wee Lin, is that what we describe as "love at first sight"? 😍

What's your weekly running routine like?
Evan: I run about 4-5 times a week with rest days or cross-training in between. The training runs included the long runs over the weekend, intervals and of course the Wednesday run with RD.

Wee Lin: I run almost daily from running to the market which would be about 3-4 km away from home, to fitness classes, intervals, tempo and LSD on Weekends and PH.

How long have you been running with RD?
Evan: My first run was 6 years ago and I was presented with a Running Department singlet. I started running frequently with RD as part of my training for SG races and subsequently signed up as a pacer for Income Eco Run 2020's pacing project which was unfortunately cancelled due to COVID19.

Wee Lin: It's also 6 years for me and I did my first full marathon pacing with RD in 2019 with SDM and SCSM.

Share with us a favorite race / running memory!
Evan: My favourite race would be the Great Ocean Road Marathon. I was greeted with the most beautiful sunrise at Lorn. There was no rush for the runners to be at the front of the pen. Even at the start, we were greeted by slopes. However, everyone was still running as fast as they could right after the start line towards the 500m slope. After that, it was slope after slope for 44.5 km. A few were very long and steep. The scenery was beautiful of course along the coastal Great Ocean Road. The cool gentle westerly made the run quite pleasant. I have driven along the Great Ocean Road many times but none beats the experience of this run. Nonetheless, this was a tough race with the never-ending slopes.

However, my most memorable run was the Tokyo Marathon 2019. It was raining throughout the whole route. It was very cold but the warm and encouraging cheers from the crowd who braved the rain to support us gave me the extra energy to complete the race in 3:56hrs. My first WMM star.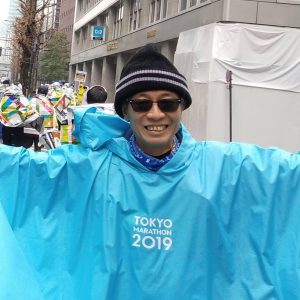 Wee Lin: My most memorable run would be my first FM pacer assignment in SDM 2019. As we approached the last few KMs of the race, we were met with strong headwinds and heavy rain at Marina Barrage and I was left with one balloon. I held on dearly to this last balloon as I wanted to cross the finish line with it. I teared upon crossing the finish line together with all my group mates. It was simply euphoric. The sense of satisfaction was much greater than completing the race alone. And yes, the last balloon was with me.

My favorite race would be the Nagoya Women's Marathon in 2018. It was my first race in Japan and I was impressed with the logistics. Everything was so systematic and smooth. There were spectators cheering throughout the whole 42Km.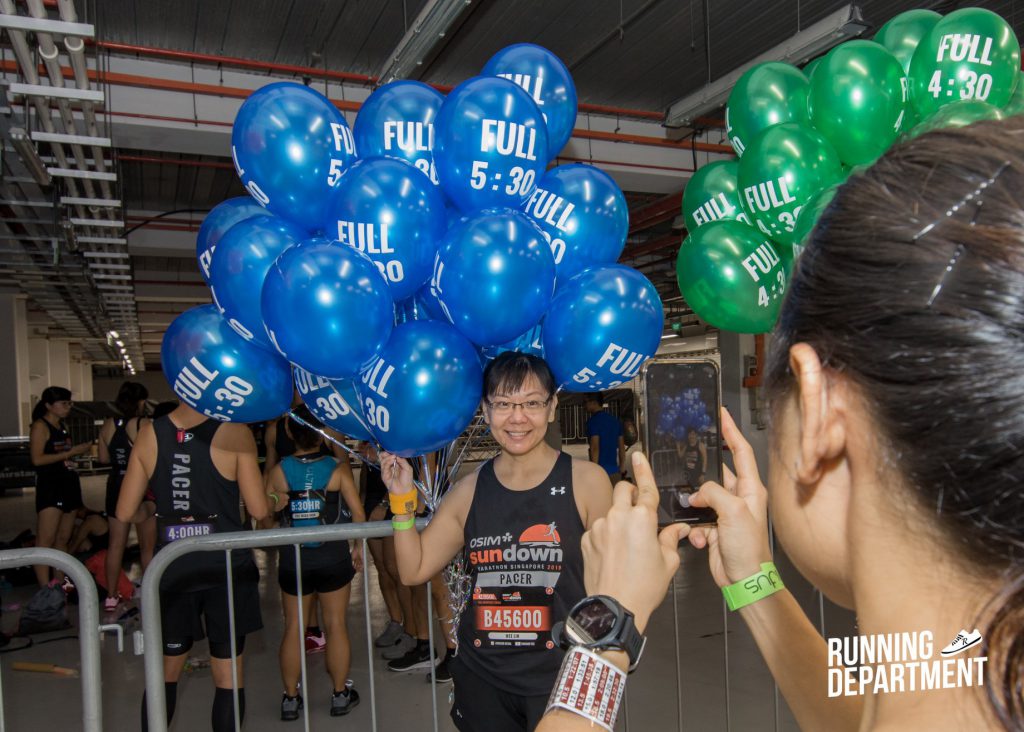 What is your current favorite pair of running shoes?
Evan: Adidas Boston 3. A pair of very responsive lightweight shoes that ran with me in many races for more than 1000km and I still have the same pair with me.

Wee Lin: Nike Pegasus.

Any pre-race or post-run rituals?
Evan: With all the training completed, and towards the last few weeks of tapering, I would just look forward to enjoying the race with my running attire, race bibs and running gels all prepared. Time to rest early and be ready for the race. I have put in hours of training and will give my best for the race.

Wee Lin: Pre-race flat lay is a must. For overseas races, there will be a sightseeing marathon immediately after the race. If it's a race in Singapore, it is usually to catch up on my beauty sleep.
Editor: Awwww… we all miss flat-lays as well.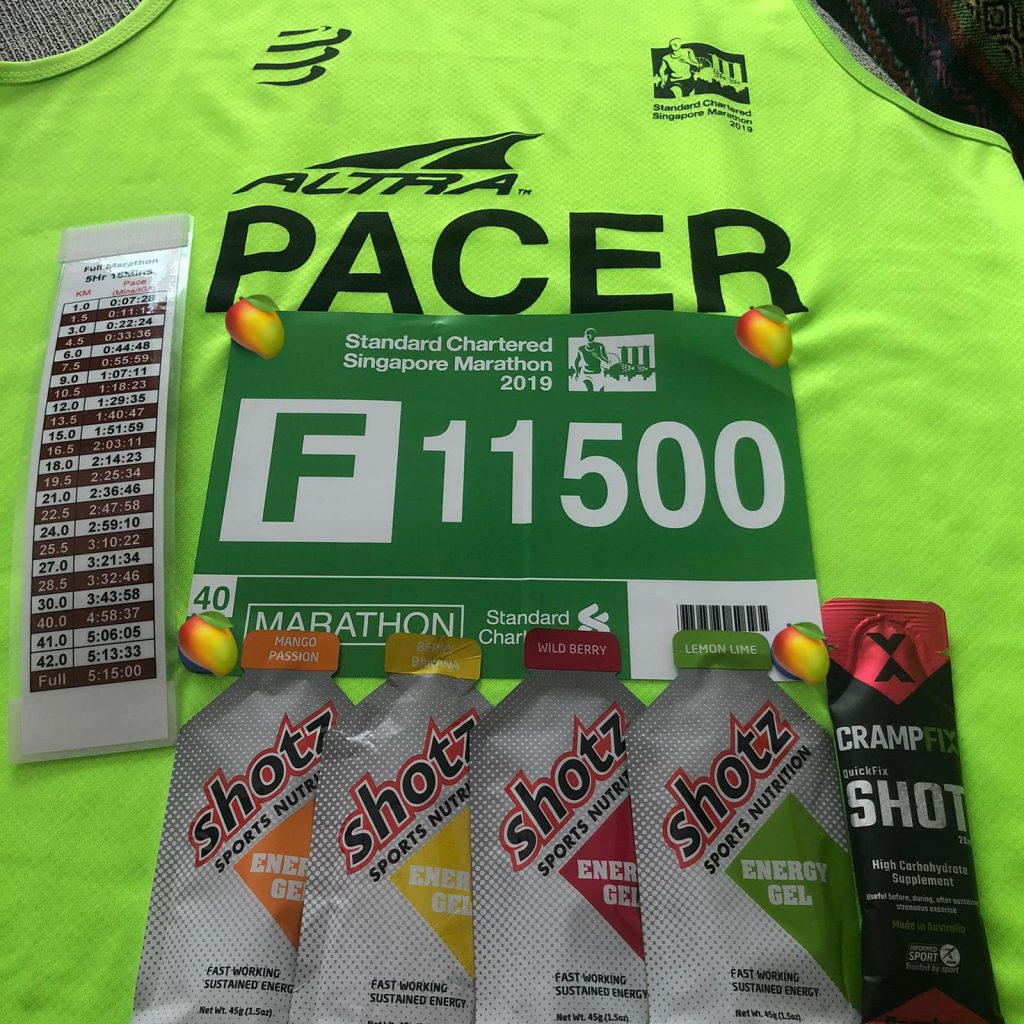 Are there any races on your bucket list?
Evan: Melbourne Marathon, Boston Marathon and to pace with RD in a marathon.

Wee Lin: Nothing in particular. Any race that fits my schedule and just happy to be a leisure runner.

---
KNOWING YOU BETTER

Is there any quote that inspires you?
Evan:
"There are no mistakes in life, only lessons. There is no such thing as a negative experience, only opportunities to grow, learn and advance along the road of self-mastery. From struggle comes strength. Even pain can be a wonderful teacher."

Robin Sharma
Wee Lin:
Mind stronger than body

This one is for Evan, name your favorite dish that's cooked by Wee Lin.
Evan: Hmm… this is a trick question. She was not a good cook when I first met her. But she has become an excellent chef preparing and cooking delicious meals for me and our family. My favorite will be the simple home-cooked meals filled not with delicacies but with lots of love.
Editor: Right… while we were trying to look at Wee Lin's album of cooked dishes… we also hungry liao. When can we pop by for a meal? 🤣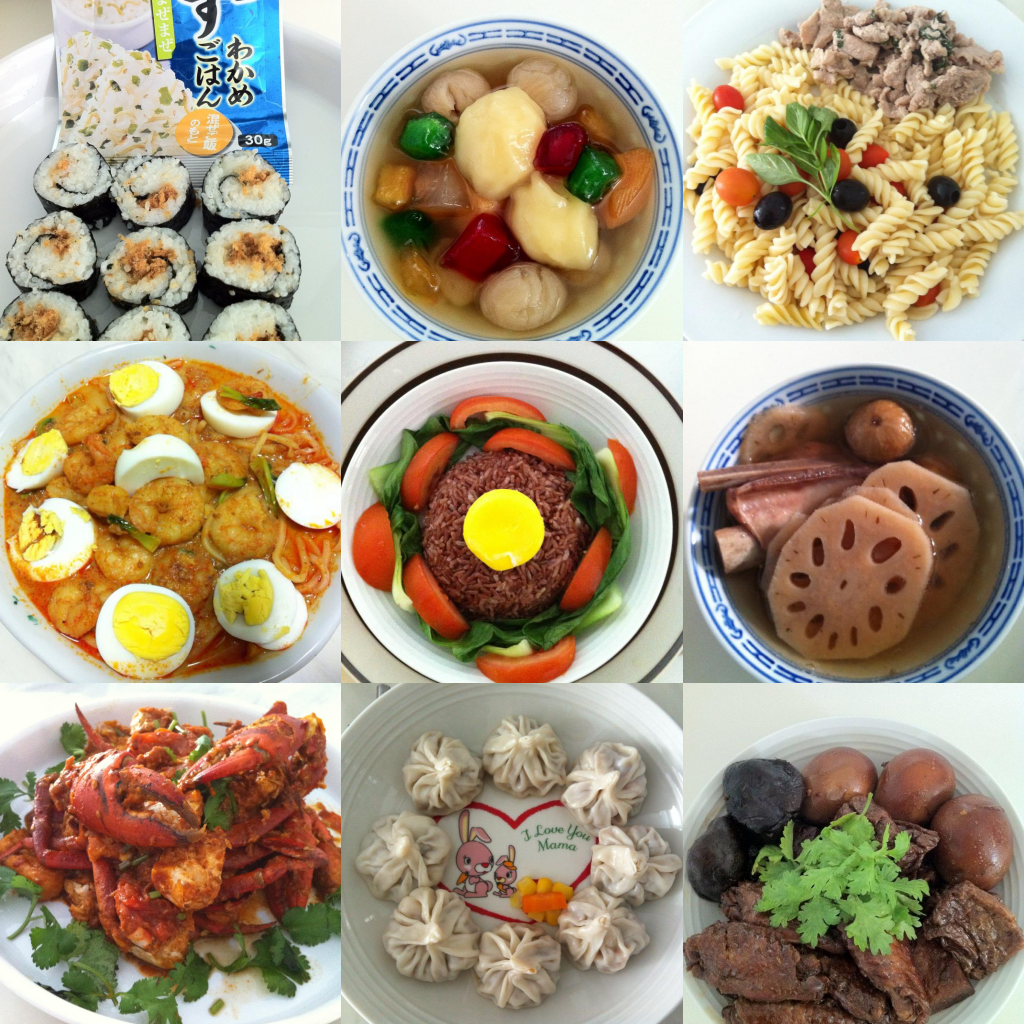 How did the both of you cope with work, managing the household and kids and running / volunteering with Running Department at the same time?
Evan: There will always be time especially if we are doing things that we enjoy. Work, family and housework can be quite stressful and stress can affect our physical and mental health. It reduces our ability to think clearly, work effectively and enjoy life. We must find time to relax and sharpen our saw to prepare us going forward. Running offers many health benefits (just to name a few.. weight loss, prevention and management of chronic diseases, better mental health). I am enjoying the benefits of running just a few years after I started running and I would like to share my story with my friends and patients so that I can inspire them to lead a healthier and fuller life.

Wee Lin: Go for a run after getting all the work done as running helps to keep me relaxed and stay fit.

Did the both of you meet each other through running?
Both: No but running is one of our favourite 'we time' activity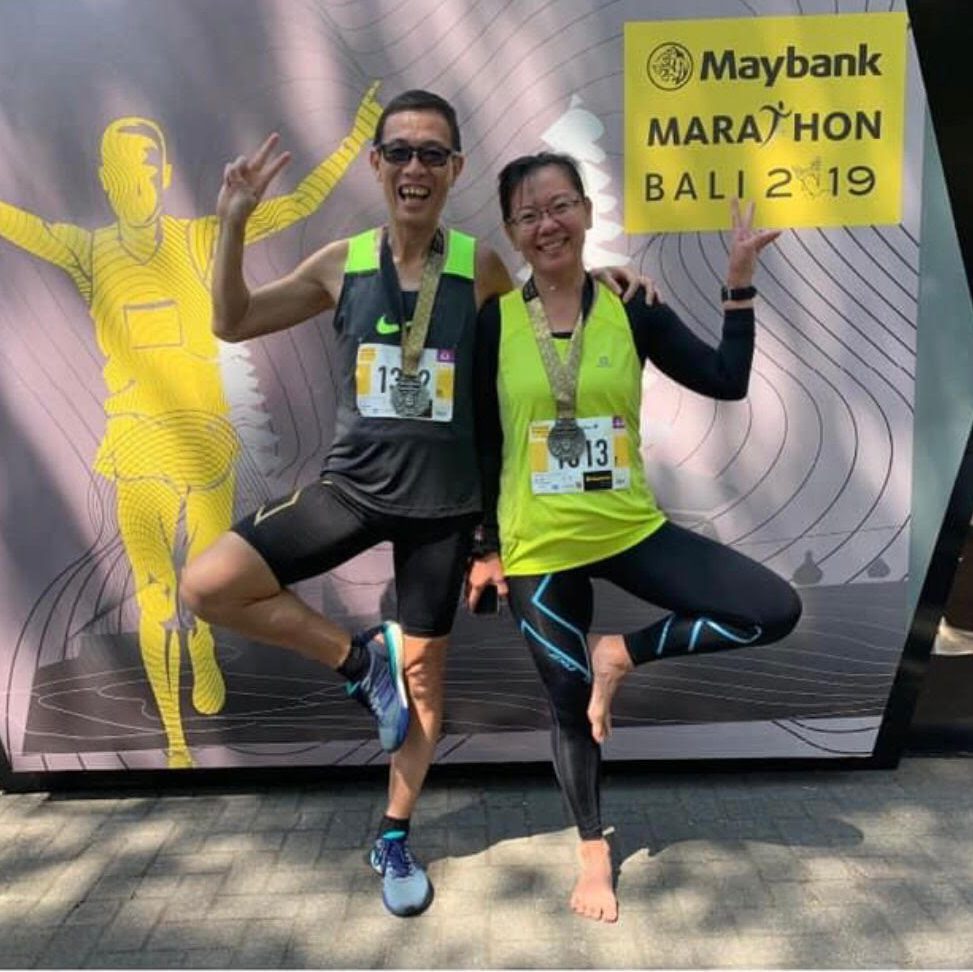 Any other hobbies besides running?
Both: Holiday and Food!

Tell us one fun fact about you.
Evan: I never thought I could or even want to run a marathon. The once fat doctor would like to encourage everyone to stay active and be healthy.
Wee Lin: Friends and schoolmates were surprised for someone who had never joined any running events and often struggled to run a 2.4km in school could actually run a marathon.
---
YOU AND RUNNING DEPARTMENT

What do you like most about running with Running Department?
Evan: The social connection and support from everyone coming together.
Wee Lin: The good vibes with the RD peeps!

Any special moments about Running Department to share with us?
Evan: I was selected as a pacer with Running Department. I still remembered what Hermione said to me after my pacer selection trial run: "your pace is so even with split-second difference at each of the 3km points."
Editor: Wow wow wow. Don't worry, we're sure pacing will be back soon and you can put on your even pace split performance again! This time, we will get Hermione to be there to do the evaluation ok?

Wee Lin: I have enjoyed every moment, be it LSD running hamster loops, leading runs at Red Dot or leisurely fun runs at various locations.

Why do you want to be a volunteer crew / pacer?
Evan: To encourage more to enjoy the benefits of running while immersing in the joy of running together.
Wee Lin: I didn't know fully what was pacing before 2019. I would see them in races looking pretty fun running with balloons. And they could run, talk and offer encouragement to fellow race participants. I enjoy running with like-minded individuals and the chitchat really makes running more fun.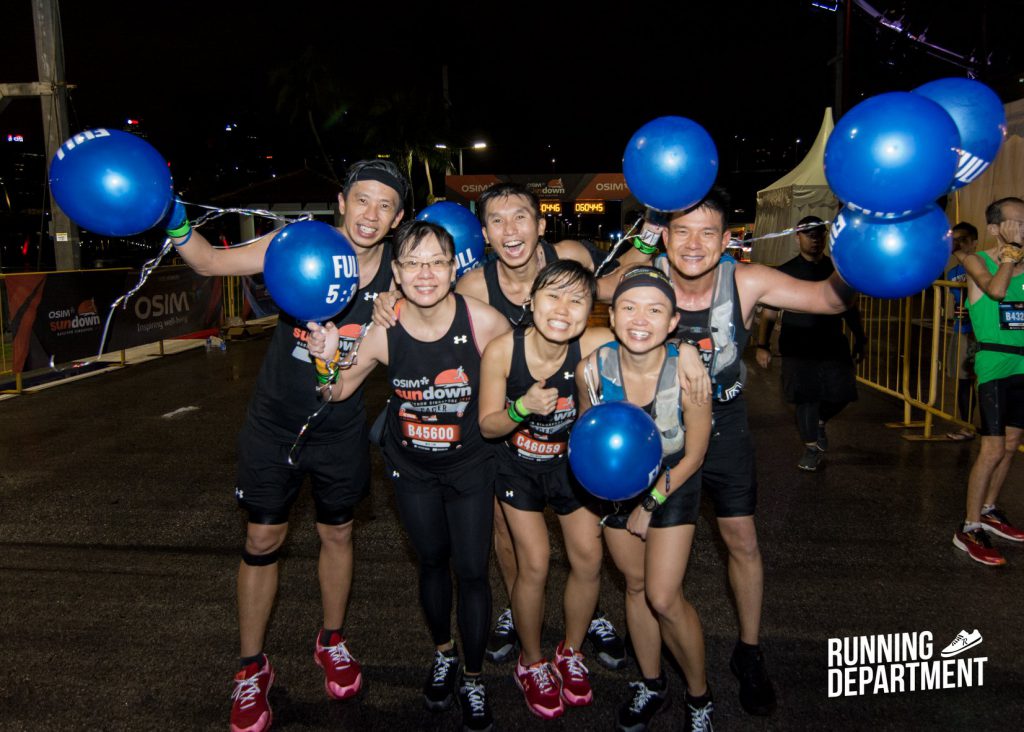 What is that one tip that you will give to runners who want to run with Running Department?
Evan: Do not give up. You have done well taking the first step and it may not always not easy. Take one more step and then another towards our goal. Always remember – don't just run to the top of the mountain, take time to enjoy the journey, listen to the birds sing and smell the flower.
Editor: We think that's what people say about "smell flower pace". IYKYK.
Wee Lin: Enjoy the process!

Lastly, any hopes or wishes that you would like to share with us for 2022?
Evan: Tomorrow will be better as we move towards a new normal living with Covid 19. I wish everyone a great 2022, be active and stay healthy.
Wee Lin: Adapt to the new normal, stay safe and healthy.
---
That's all folks! We hope you enjoyed this interview with Evan and Wee Lin! We would like to also thank both of them for making time to answer our questions despite their busy schedule at work and at home!
Know of someone who you think should be featured? Drop us an email at enquiry@runningdept.com with your recommendations!