The SCSM 2018 Training Programme features a series of activities tailored to help runners train towards 8th & 9th December. Yesterday, at 9 AM this programme was officially launched at Vivocity with a myriad of activities.
I reached the event venue early, and noticed the official pacers from Running Department mingling with the public runners. Marathons can be an overwhelming thought and it is always good to have a chance to connect with pacers who are happy to share their experiences, tips and knowledge.
Since there was still time for the registration to start, I walked around the area, and took notice of the Under Armour booth. Under Armour is the official apparel sponsor for SCSM this year, providing the Running Department pacers with sleek gear to carry out their pacing duties comfortably.
I managed to try on a pair of their HOVR shoes, which was the model that was provided to the pacers as well. In my view, the shoes were quite good.
Before the 5KM fun run with the official pacers, Terence Teo from the Running Department,  gave us a brief rundown about the well thought out training programme they have in place for anyone who wants to train and be prepared for SCMS 2018.
I am sure there are questions running through your mind about their training programme, here are a few I have anticipated and answered.
When does the training programme begin?
Starting from the Monday, 20 Aug, Running Department will begin their pacer training and members of the public are encouraged to join in to work together towards raceday.
When, what time and at which locations does the training take place?
Running Department usually has weekly runs every Wednesday and Saturday. To view their fantastic training calendar week by week click here.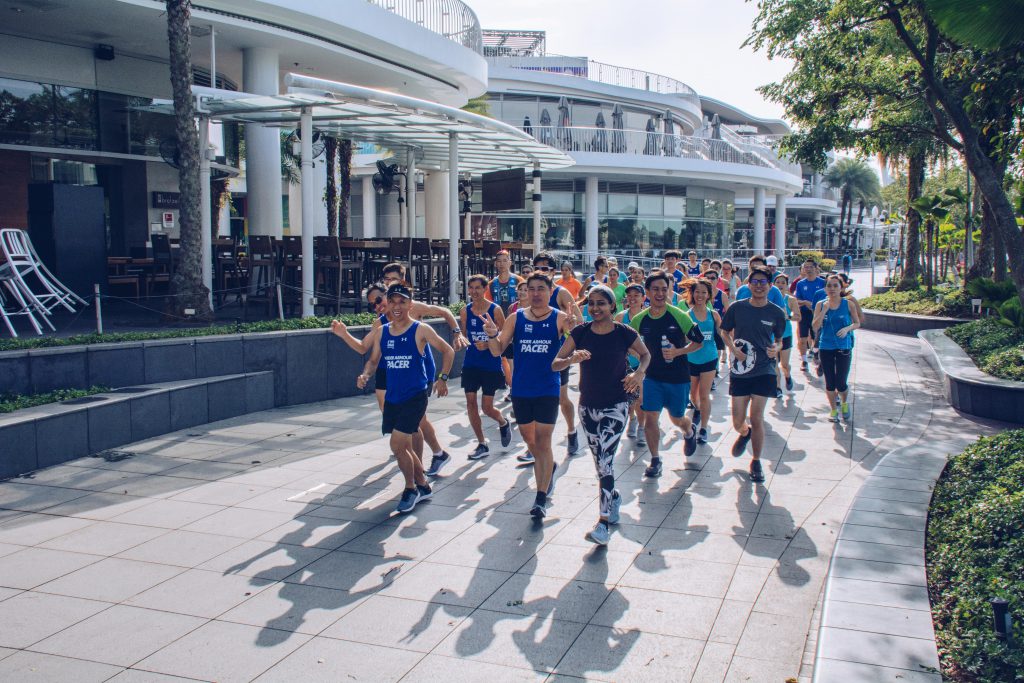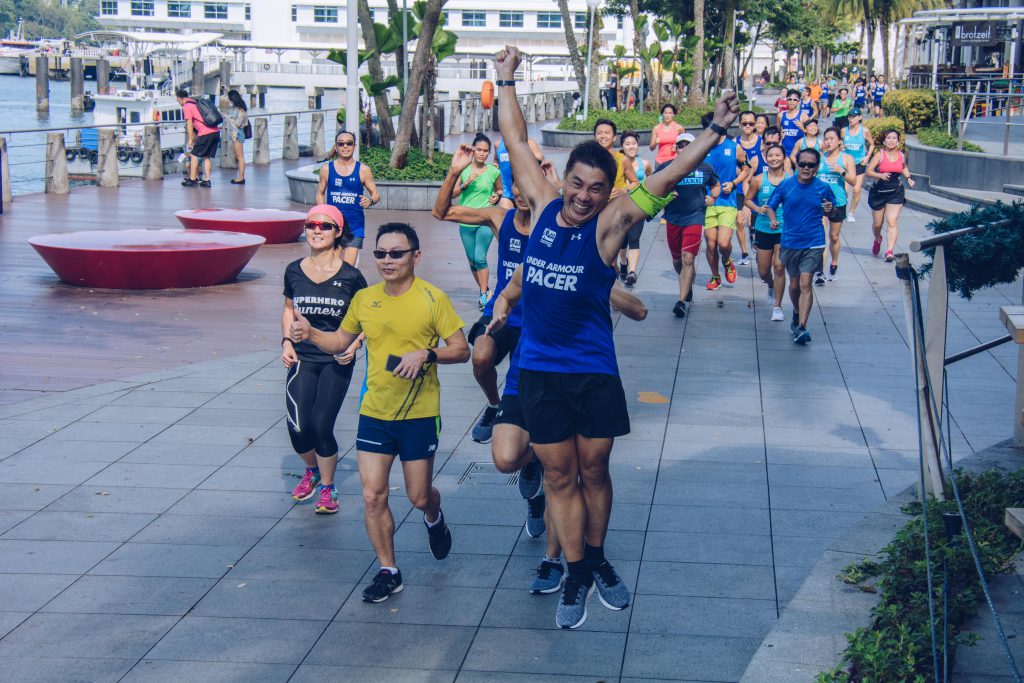 The 5KM Run Experience
The run kicked off with a group photo, after which we were led by the pacers along a scenic route towards Labrador Park.
The pacers were split into 2 main groups of 2 different paces to cater to runners of different capabilities. This is one of the best things about Running Department's training programmes, they cater for various kinds of running abilities. You don't have to feel intimidated whilst training with them. Despite having only 2 main pace groups , the pacers were mindful of any runners who were behind, encouraging them and ensuring that they keep to the route. They also shared running tips and experiences from their years of running with us. The pacers were thoughtful and engaging throughout the run, often reminding us to keep to the left side while running, and warning us of potential obstacles along the way.
The run ended with a cool-down and stretching session led by the Running Department. As a relatively new runner myself, I foresee myself learning a lot from these pacers in the next 16 weeks of training.
Other Fringe Activities
There were other interesting fringe activities at the kick-off event as well. Coached and FoodBuddy, the partners for SCSM 2018, were also there to answer any training and nutrition-related questions.
Overall, I was glad to turn up for this launch event. I also look forward to joining Running Department for their runs and believe it will make training a much more enjoyable experience me.
I have kicked off my training for SCMS 2018, how about you?
Photo credits: Andrew Lin and Christopher Cheow